News
€120m funding for N4 upgrade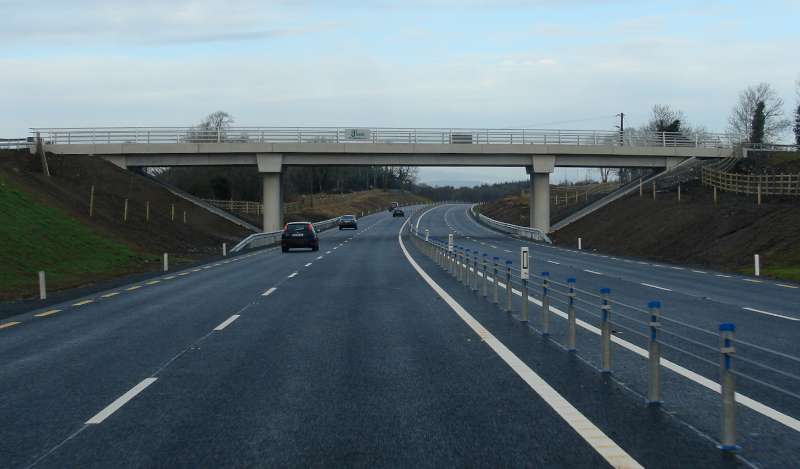 Minister for Transport, Tourism and Sport, Shane Ross T.D. has advised that the cabinet has approved €120m funding for the Castlebaldwin to Collooney N4 upgrade.
Minister Ross said  "The Collooney to Castlebaldwin route is a notoriously dangerous stretch of road.
Over the decades there have been many serious collisions and fatalities in this area. There are families and communities in the North West region who are still suffering the loss of loved ones who have died on this road. Many others have been seriously injured. After a fatality in 2015, this section was described by the County Coroner as " possibly the worst road" in Ireland. This is not acceptable.
Good roads can save lives. On behalf of this Government and local representatives, I'm pleased that this road will now be rebuilt to a modern standard. It is an investment package of approximately €150 million. When complete it will enhance safety by dividing traffic and offer an improved road alignment for all those travelling along the N4/M4 between Sligo and Dublin. It will also contribute greatly to the quality of life of those who live in the North West regions of rural Ireland. A better, safer road network leads to improvements in employment, education, healthcare and social cohesion – as well as saving lives."
Michael Nolan CEO Transport Infrastructure Ireland (TII) stated: "This is a welcome announcement and TII looks forward to working with Sligo County Council and the contractor Roadbridge to achieve this projects' completion in 2021."
This project is part of the Project Ireland 2040 and the National Development Plan (NDP) 2018-2027.
The N4 Collooney to Castlebaldwin Road Project is 15km long and will connect to the previously upgraded sections of the N4 corridor and significantly contribute to the provision of a consistent quality national road link between Dublin and the North West Region.
Safety History
The existing stretch of road has no opportunity for safe overtaking for 90% of its length. It has a very high accident rate with 9 fatal, 10 serious and 81 minor accidents over the period from 1996 to the end of 2018.
Existing Road
The N4 route between Collooney and Castlebaldwin currently brings all traffic through a badly aligned narrow single carriageway road with a large number of minor junctions as follows:
· 24 junctions with local roads
· 4 crossroad junctions
· 78 houses with direct access onto the N4
· 152 agricultural accesses with direct access onto the N4
Project Description
The N4 National Primary Route from Dublin to Sligo has been identified as a strategic radial corridor, which should provide a high quality link between Dublin and Sligo. The N4 Collooney to Castlebaldwin Road Project will provide 13.8km of Dual Carriageway (Type 2), and 0.9km of Single Carriageway, from the existing N4/N17 Toberbride roundabout at Collooney, to Cloghoge Lower Td, south of Castlebaldwin Village, County Sligo.