News
€17,500 funding announced for four projects in Boyle area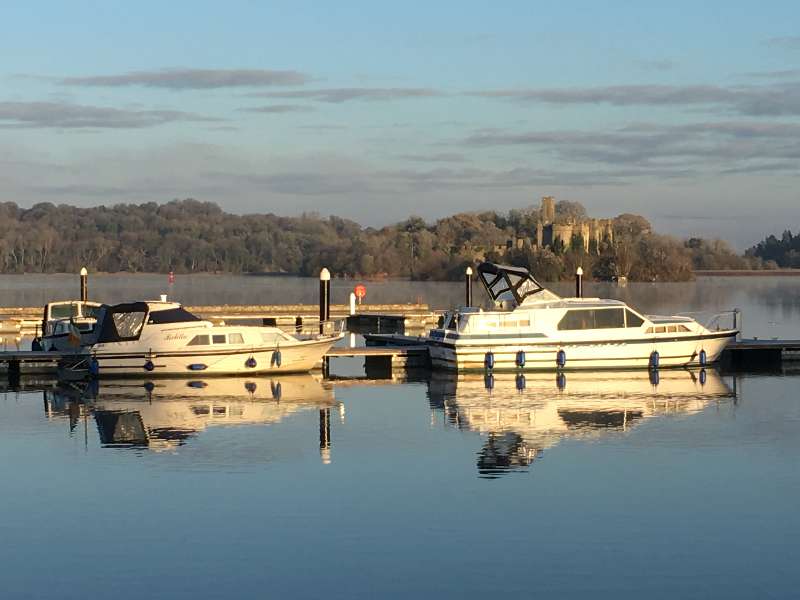 Four heritage projects in the Boyle area are to receive funding of €17,500 under the 'Historic Structures Fund' and the 'Built Heritage Investment Scheme'.
The 'Animal House' in the former Rockingham Farmyard is to receive €5000 towards roof repair, structures and coverings including lead-work.
Rockingham Stable Yard is also to receive €5000.
The Gate Lodge in Croghan is to receive €3,500 towards mitigation of damp.
Knockranny House in Keadue is to get €4,000 towards external joinery repair.
In announcing the funding locally, Fine Gael T.D. for Sligo, Leitrim, South Donegal and North Roscommon Frank Feighan said he was delighted that several heritage projects in Sligo, Leitrim North Roscommon and South Donegal are to benefit from almost €210,000 in Government funding under the 'Historic Structures Fund' and the 'Built Heritage Investment Scheme'.
Under the 'Historic Structures Fund' €75,000 has been allocated to 3 projects in the Constituency. In Sligo €25,000 has been awarded to Sligo County Council towards the costs associated with painting the 'Metal Man' beacon in Rosses Point and €30,000 has been awarded towards the costs of re-slating of the roof in Temple House in Ballymote. In Leitrim under the Historic Structures Fund €20,000 has been awarded to Leitrim County Council towards to costs of the re-roofing of former dispensary building at Lough Rynn.
Under the 'Built Heritage Investment Scheme' in Sligo 12 heritage projects have received a total of €60,000 in funding. In Leitrim 4 projects have received funding totaling €60,000. South Donegal has received a total of €12,000 for two projects and Boyle has received €12,500 for 3 projects.
Under this year's Historic Structures Fund (HSF), Nationally 56 projects will be funded with grants ranging from €15,000 to €130,000 for the conservation and renovation of many different types of historic structures throughout the country. This is in addition to 10 projects that will receive a total of €351,000 in their second year of funding under the HSF 2019.
The Built Heritage Investment Scheme (BHIS) will support 393 projects in 31 local authority areas nationally. Grants ranging from €1,000 to €15,000 will be provided and the scheme will generate several thousand days' employment for skilled craftspeople
Deputy Feighan said, "This funding will allow for the conservation and repair of protected structures and heritage buildings across the Constituency. These buildings and structures are so important to our heritage and identity in our Counties and maintaining and repairing them is a crucial part of the regeneration of our communities.
"The funding is also very important in terms of developing our tourism offering and helping to attract visitors, with all the benefits that can bring. It is also important to note that the works on these protected structures will generate significant employment in the conservation and construction industries, which is good news for local job creation."
This press release was embargoed until 8am Tuesday morning and Boyletoday.com was delighted to abide by this request.
(Copyright Boyletoday.com photograph shows boats on Lough Key in Rockingham)