News
€199,800 for Lough Key/Boyle canal easy launch system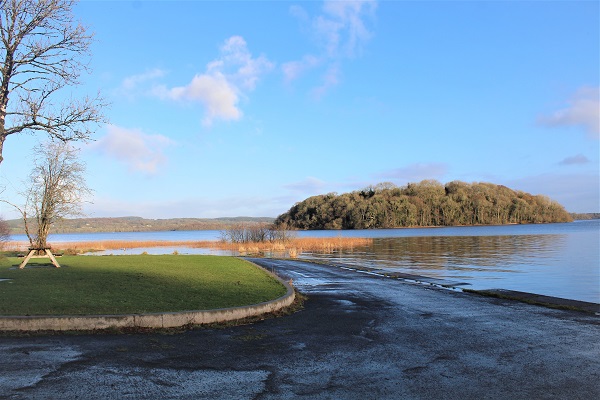 €199,800 has been allocated by Minister for Rural and Community Development Heather Humphreys for a number of canoe/kayak 'Easy Launch Systems' for Lough Key, Doon Shore and Boyle Canal/River along with trail upgrades.
The funding is part of an overall allocation for County Roscommon of €539,332 for three outdoor projects under  'Embracing Ireland's Outdoors' – an ambitious and transformational National Outdoor Recreation Strategy.
The news has been welcomed by Minister Frank Feighan.
Embracing Ireland's Outdoors was developed in partnership with Comhairle na Tuaithe and is a collaborative cross-Government strategy that reflects the views of stakeholders and the public. The new strategy will set the stage to strengthen and support the sustainable development of the outdoor recreation sector in Ireland for years to come bringing huge economic and health benefits to communities across the country.
Launching Embracing Ireland's Outdoors, Minister Humphreys said:
"The pandemic awakened a new discovery to explore amongst the Irish public. When we were confined to our counties or we could only meet friends and family outdoors, we gained a new found appreciation for the unique amenities we have on our doorstep whether it's our forest parks, our mountain trails, our rivers, our greenways or our stunning beaches.
"Embracing Ireland's Outdoors is about building on this momentum. It is about the strategic development of Ireland's Outdoor Recreation sector so we can deliver maximum benefits to communities across the country.
Embracing Ireland's Outdoors focuses on bringing a more joined-up and cohesive approach to the development of outdoor recreation infrastructure at both a national and county level. As part of the strategy new Outdoor Recreation Committees will be established in every County to ensure there is a focused and strategic approach to the development of local amenities.
Building on this ground-up, locally led approach, the Minister is today announcing €14m for the development of 59 outdoor recreation amenities and to support outdoor pursuits such as hiking, mountaineering, kayaking, and cycling
Local TD and Minister of State, Frank Feighan was welcomed the announcements which includes €199,800 for the development of Mote Park Outdoor Recreation Sensory Sculpture and Natural Trail Experience.
In Boyle a further €199,800 has been allocated to the Lough Key, Doon Shore and Boyle Canal/River which will allow the North Roscommon Kayak/Canoe easy launch systems and trails upgrades.
Finally a massive €445,500 goes to Cruachain-Rathcroghan Looped Trails project which will develop Rathcroghan Archaeological Looped Trails at Cruachain-the ancient royal site.
"I am thrilled that again this week we see the very generous allocation for Co Roscommon under Minister Humphrey's department further developing and enhancing the county's slow tourism infrastructure.
"I am delighted to see almost €650,000 in projects going into the Boyle Municipal Area, I have fought hard within government to bring investment into the North Roscommon area especially over the last 2 and half years and I am proud of the amount of amount of public money invested by many government departments that I argue will bring more tourism and business into the region".
"I thank the local authority and the local development committees for developing these most exciting applications and projects, all breathing life and investment into their local rural communities", concluded Minister Feighan.