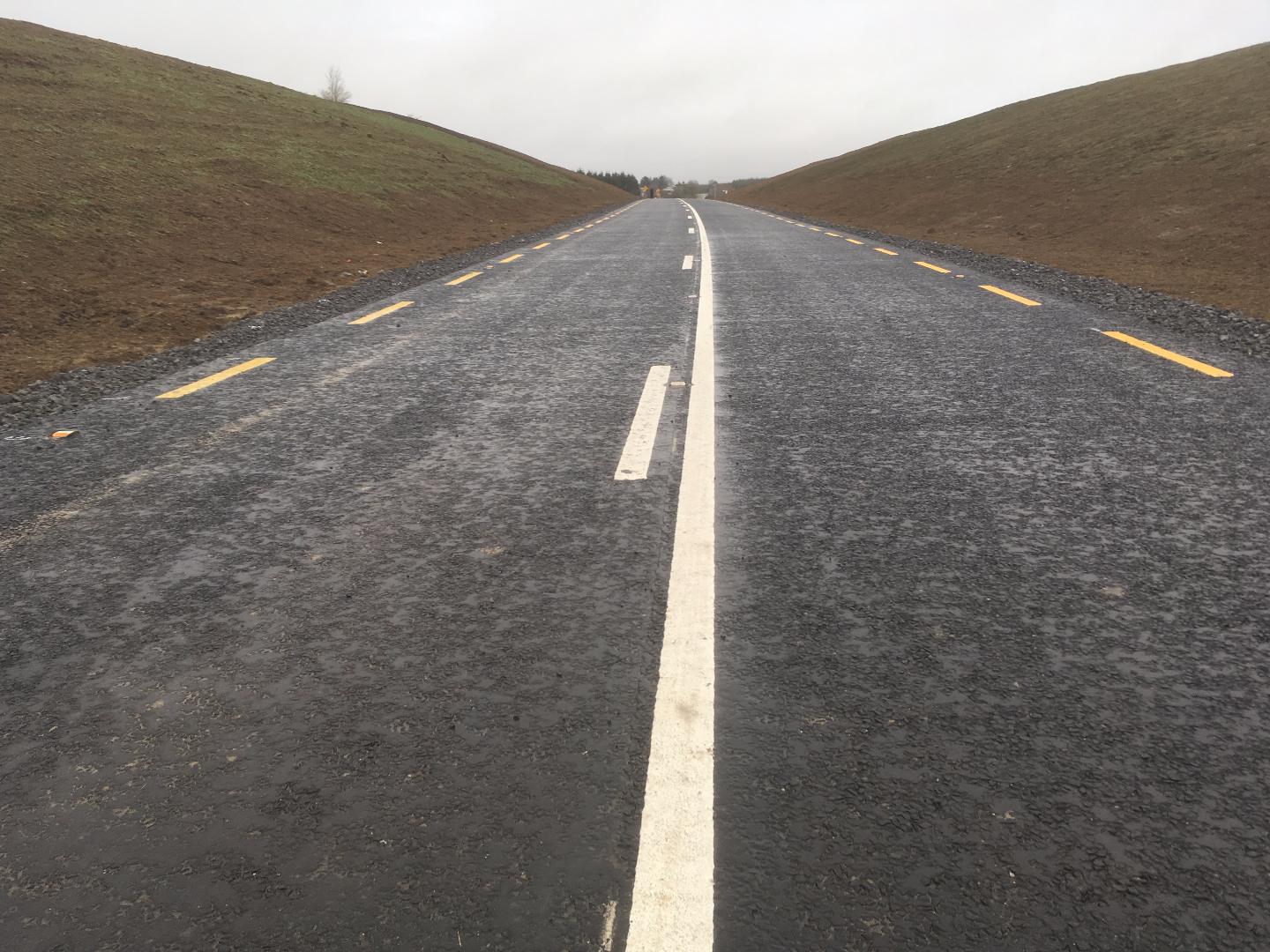 Local TD, Denis Naughten has confirmed that the N5 road project from Ballaghaderreen to Scramoge has been approved to go to construction by the Minister for Transport, Tourism and Sport, Mr. Shane Ross T.D.
"The project which will cost approximately €200m has now received planning approval and will now move to the tender & construction phase of a 34km of new single carriageway road from the western end of the existing N5 Ballaghaderreen Bypass to the townland of Scramoge in County Roscommon, bypassing the towns and villages of Frenchpark, Bellanagare, Tulsk and Strokestown".
"This project has been a priority for me during my time in Government and one which I have worked on with my colleague Minister Michael Ring and I'm now delighted that this has finally come to fruition".
"This year a series of advance works contracts will commence including archaeological investigations, ground investigations, boundary fencing, tree felling and additional clearance works.  It is expected that a contract will be awarded next year with the construction phase of the projected expected to take 3 years to complete.
"The new road when completed will be a major economic boost to County Roscommon and the West of Ireland and will make the region far more attractive for both inward investment and for existing businesses in the region"
"The completion of this project will also allow for further development of the villages of Frenchpark, Bellanagare, Tulsk including improving access to Rathcroghan. It will provide Strokestown with new opportunities, in particular around the huge tourism potential of the Town and surrounding areas," concluded Denis Naughten.
The news has also been welcomed by Senator Frank Feighan.