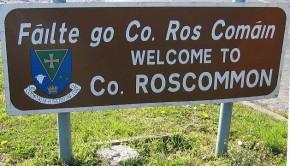 Are you unemployed or part time worker looking for work?
Employment Booster Course is aimed at individuals who would like to gain skills to increase their chances in the labour market.
Course Content includes:
Personal development skills
Retail and Customer Service skills
Time Management
Stress Management
Budgetary Management
Goal setting and overcoming obstacles
Work Experience
Course is free of charge and will receive a certificate of attendance.
Venue: Roscommon LEADER Partnership Offices, Rosommon town 10am to 4pm. 3 days per week from March 10th to April 1st.
Individuals on live register will be give preference.
Short listing may apply.
Contact: Anthony Dockery, Roscommon LEADER Partnership Company on 090 6630252, 086 826 4868