News
30,000 visit Forest Park in August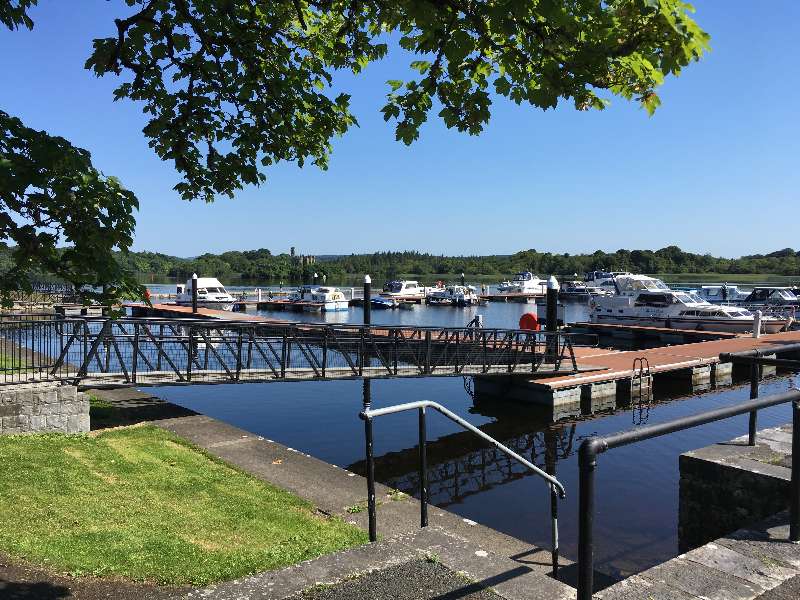 With close on 30,000 visitors in August and exciting plans for the Park to work with Boyle 2040, the future looks bright for the well know attraction.
At the request of Boyletoday.com, Lough Key Forest Park Activity Centre manager Louise Fitzpatrick takes a look back on a successful year and plans for the future:
Lough Key Forest & Activity Park is operated by Moylurg Rockingham DAC (MRD), which is a joint venture between Roscommon County Council and Coillte. Moylurg Rockingham DAC operates as a commercial private entity. The company operates the Lough Key Forest and Activity Park Visitor Centre with outdoor deck and Lakeside Café. The visitor centre hosts three attractions: the Boda Borg (unique to Ireland), the Lough Key Experience (comprising Irelands only Tree Canopy Trail) and Adventure Play Kingdom. It also has a conference room and gift shop. Lough Key Forest and Activity Park contains a Caravan and Campsite which is also operated by Moylurg Rockingham DAC. There are numerous forest trails with orienteering courses mapped out and a Wheel-O trail (Multi user Access Trail). Aside from these core attractions controlled by MRD, the Park also has a 50-berth marina which is operated by Waterways Ireland, a high wire adventure course operated by Zipit Forest Adventures, Boat tours run by Lough Key Boat Tours, Bike & Electric Bike Hire operated by Electric Bike Trails and Segway Glides/Mini Jeep Safari operated by Woodland Segway. Moylurg Rockingham DAC is now entering into its eleventh year of trading.
Thankfully the park is going from strength to strength seeing record numbers visit the park this August – approx. 30,000 people through the attractions.
The Lough Key Experience received a significant revamp in late 2017 and early 2018 which involved replacing all the wood in the Tree Canopy trail with the result that it now looks really vibrant and fresh. The lift on the Moylurg viewing tower was also replaced with a fully insulated lift that should withstand all the elements.
Significant investment also went into the Adventure Play Kingdom as we believe it is so important to keep the standards high, part of this investment involved putting in a completely new soft sponge ground! We also re introduced Savings Cards for the play Area called 'Bundles if Fun', which gives significant savings on multi use and at 3 cost levels.
Boda Borg continues to be hugely popular and a big draw for visitors to the park with the addition of a new quest in 2018 called 'Mummy'.
Having had to install a new drainage system in the Caravan and Campsite to the cost of €250k, we are thankfully since reaping the benefits of this as the caravan and campsite had a successful season really helped by the dry weather (particularly for camping). It was at full occupancy from mid-July right up to the last weekend in August which the Bank Holiday in NI.
Lough Key lends itself well to events and in particular tries to support fundraisers. There have been numerous events in the park in 2018, from charity walks/runs to family Fun days with Creative Ireland, Triathlon, Open water Swimmer to the Halloween Lough SpooKey Fest which draws in large numbers annually. The park also has a successful Park Run every Saturday morning thanks to an important group of volunteers.
We were successful in our application for two different heritage funding's for the Rockingham church: 1) Built Heritage Investment Scheme 2017 – €9215 and 2) Structures at Risk Fund – 8,000. Both had to be 50% match funded in order to receive them. It was positive to see Moylurg Rockingham DAC in a position to be able to match fund such important work in helping to repair and develop the Church. This work is all but complete and we are looking forward to showcasing the progress made in saving the church.
We applied again for some funding for repairs to the Stable block under the Structures at Risk Fund 2018 and received – €20,000. This has to be 25% match funded. The stable yard block requires a lot of work and will be a costly project, however this initial work is to repair part of the roof that is letting in huge volumes of water which is significantly damaging that part of the building, we see this as an important step forward in getting this remedied at this stage.
There has been work completed on maintaining the Fairy Bridge, Drumman's bridge and some of the trails in the park.
The future looks bright for the facility and the company, firstly with the launch of the new Tourism Brand for the midlands – Irelands Hidden Heartlands for which Lough Key will be an integral part of. It already has seen 3 separate film crews film TV adverts and online adverts, numerous journalists as well as some national Radio coverage with RTE Radio 1.
As we have also successfully reached 10 years in operation, the company is now looking ahead to the next 10 years and is compiling important strategic research to take the company forward successfully through the next 10 years. By doing this research, is to ensure the park is moving forward in the best strategic way to ensure the viability of the park and MRD. We intend that the Stable Block will form a significant role in this plan and also the plan will encompass and work alongside the future plans in Boyle 2040 so both will develop successfully.
Separately, due to Storm Callum and the uncertainty of damage that the storm may cause and for everyone's safety, the visitor centre, cafe and attractions will not open until 1pm on Friday October 12th.