News
'Fall in Love with Boyle' weekend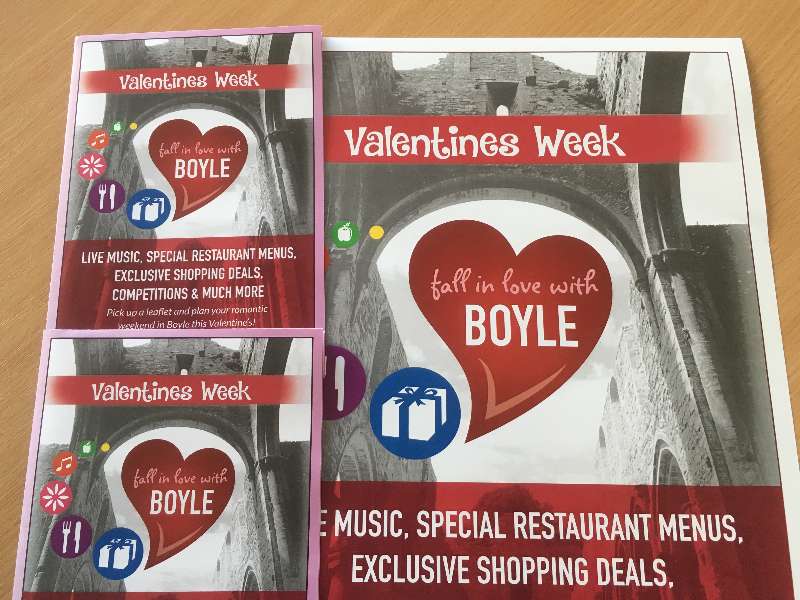 The "Fall in Love with Boyle" Valentines promotion is in full swing in Boyle town.
With nearly 30 business coming together to offer special discounts for the coming weekend, Boyle is certainly the place to visit with your loved one!
Among the businesses participating are:
Taylors Interiors Gift Shop
Brogan's Total Health
Una Bhan Craft Shop
Boles of Boyle
Fitt Factory
Boyletoday.com
The Spool Factory
Boyle Farmers Market
Slugs & Snails
Better Buys
Surprises Giftware
Carmel's Skincare & Beauty
Drumanilra Farm Kitchen
King House Restaurant
Clarke's Bar & Restaurant
Daly's Bar
Margaret's Cafe
Hair & More
Enhance Health & Beauty
Vanity Beauty
An Craoibhin
Whistlers Bar & Grill
Taylors Jewellers
Aidan Ray Menswear
Pure Flowers
Marian's Fashions
The Town Team led campaign is highlighting, through social media, flyers and posters, promotions, special offers, events, music, meal deals etc that are taking place in Boyle this weekend.
Material has been distributed in neighbouring towns and in businesses in Boyle and everyone is invited to visit Boyle this weekend for savings, fun and plenty of bargains.