Events
Fundraising BBQ tonight in Ardcarne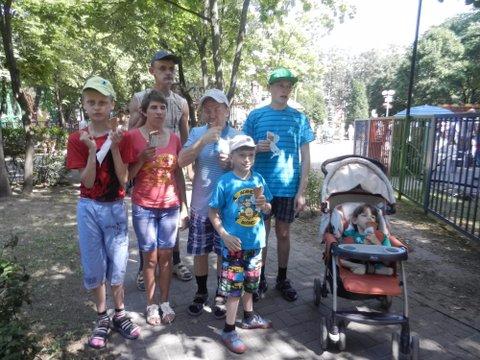 Ardcarne Garden Centre's 30 year anniversary coincides with the 30 year anniversary of the Chernobyl nuclear disaster.
Marie O'Conghaile and other Irish volunteers have taken up a challenge at the Gorodishche orphanage in Belarus; she will bring 10 orphan children, all with either physical or intellectual disability, on a holiday to the Belarussian capital Minsk..
In fact, in 3 month's time, Marie will be on her 6th mission to the Gorodishche Orphanage, where Burren Chernobyl – a charity based in Ennistymon, Co. Clare – has been a constant and regular supporter over the past 20 years. Burren Chernobyl has contributed major support in the form of modernising the orphanage, providing care equipment and generally improving the lot of the orphans through the volunteer programme.
"Most of the orphans have never been outside the orphanage" says Marie. "Most of them have no family or no visitors, so the one week's holiday in Minsk is a major highlight in their lives. These children just want to be like other children"
The children range from 4 years up to 18 years old. Their disabilities mean they cannot survive without constant care. Many Irish people — and some from Co. Roscommon — spend a week or so in the orphanage each year, giving extra care to the children.
A fund-raising BBQ will take place on Saturday 7th May at 7pm as part of the 30 year anniversary of Ardcarne Garden Centre, and all the proceeds will be given to Marie to fund the holiday for the orphans. It is extra special, this year, because 2016 is also the 30th anniversary of the nuclear disaster in Chernobyl.