News
Further snow forecast for Boyle today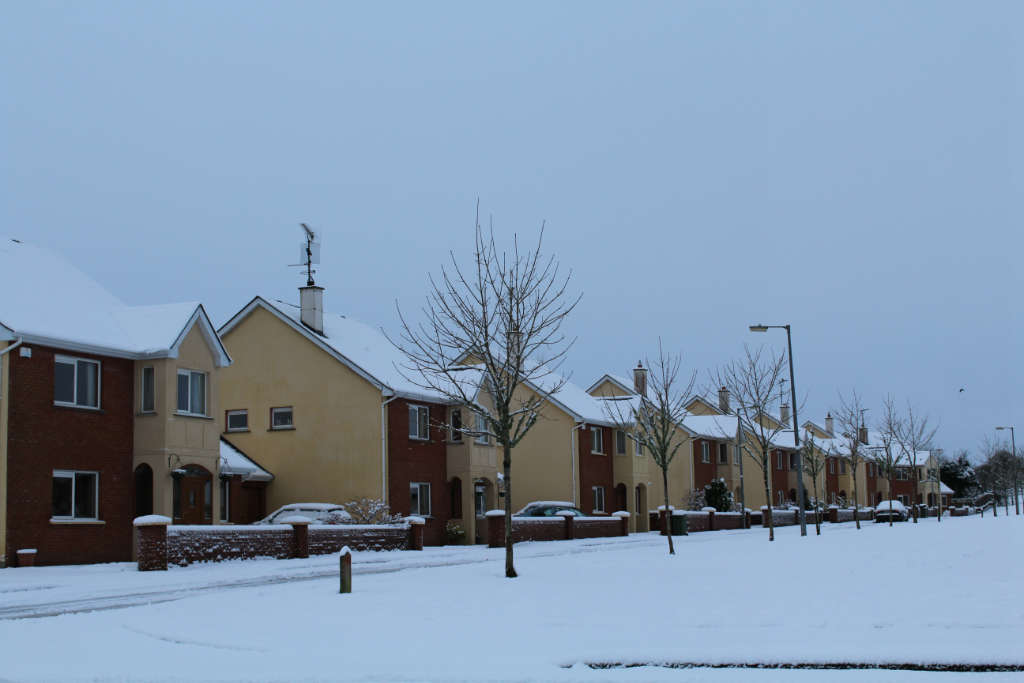 Overnight snow in Boyle has left many secondary roads in a treacherous condition this morning.
Further snow is forecast throughout the morning accompanied by a biting cold wind.
Cancellations
* Bingo in Ballinameen tonight Thursday 29th has been cancelled
* Aloe Vera launch in the Open Table restaurant cancelled
Cancellations or postponements can be e mailed for publication to [email protected] or by text to 086 2575032.
Met Eireann give the following forecast for the next few days.
Windy and bitterly cold today, with showers of rain, hail, sleet and snow at times. Most of the snow showers will affect Ulster, Connacht and north Leinster though some will extend further to the south and east. Highest temperatures of just 2 to 5 degrees with fresh, gusty west to northwest winds, strong at times on coasts.
Tonight
Cold and windy tonight also. A spell of rain and sleet will move down across the country from the northwest early tonight, falling as snow in parts of Ulster and Leinster, mainly on high ground. Clearer more showery conditions will follow later tonight. Lowest temperatures close to zero, with some icy patches developing.
Tomorrow
Tomorrow Friday will be cold and breezy, with a mixture of bright or sunny spells and showers. Most of these showers will be of rain or hail, but with a little sleet too on high ground. Highs on Friday of 5 to 7 C., in fresh and gusty northwesterly winds.
Outlook
Staying cold for the rest of the weekend and into early next week.
Friday night: Cold and very breezy overnight, with a mixture of clear spells and wintry showers. Some snow showers at times, mainly over high ground. Lowest temperatures zero to plus 2 C., with some icy stretches on untreated roads. Winds fresh and gusty north to northwesterly.
Saturday and Sunday will be cold, windy days, with bright or sunny spells and occasional showers. Some of these showers will fall as hail or sleet, with some snow on high ground on Saturday and Saturday night and icy patches also. Areas most at risk of the showers are coastal counties of the north, west and east, with many other areas having a good deal, of dry weather, with very few if any showers. Highs each day of 3 to 6 C., and in the stiff north to northwesterly wind, it will feel even colder. Temperatures each night will fall to zero or a few degrees below. Winds will moderate for Sunday night, but later Sunday night, or early Monday morning, a spell of rain and sleet is expected to move in off the Atlantic and this may well be preceded by snow in northern, central and eastern areas.
A this stage, it looks as if southern and western areas will have rain on Monday, but this is likely to fall as sleet over Ulster and much of Leinster, with some snow on high ground. Highs on Monday of just 3 or 4 C., in the north and east, but less cold elsewhere, with values 5 to 8 C.