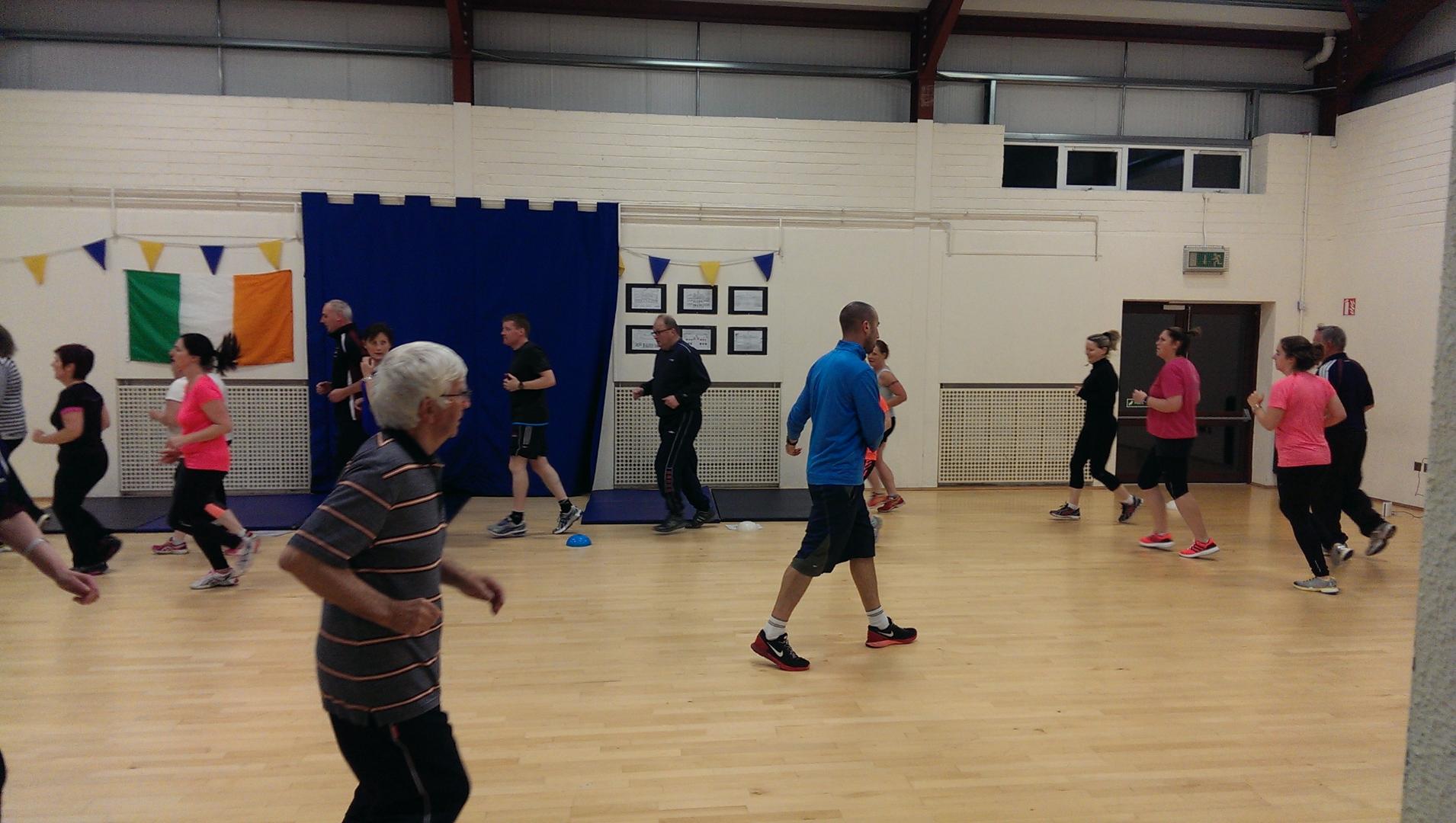 After many weeks of preparation GET ACTIVE TODAY with Boyle GAA, sponsored by Kelly's Londis is now officially up and running.
After an excellent talk from Niall Moyna in the comfortable surroundings of King House the hard work began in the St Joseph's Boys school gym on Monday night when Aaron O Connor and Conor McGowan put us through a tough but enjoyable Circuit Session.
This morning, Tuesday, under the cover of darkness over 20 people gathered on the Crescent for 7:00am for the Dawn Walk as walks coordinator Kit O Connor led us on a 3K walk, with the more adventurous taking the 5K route.
Another walk is planned for tonight, while the next talk will be from Maria Keenehan on diet and nutrition and will be in the GAA clubhouse on Thursday at 7:30pm.
It's still not too late to register and by joining up tonight you will benefit from the full package of incentives available including Londis money off vouchers to the value of €70, a €20 Elvery's voucher, a 5 day pass to Aura and money off vouchers from Sasta Fitness and Margaret McLoughlin Reflexology.
All of this, and the activity programme for an incredible €70. We'll be on the Crescent tonight Tuesday 6 October from 7:00pm in advance of this evenings walk.