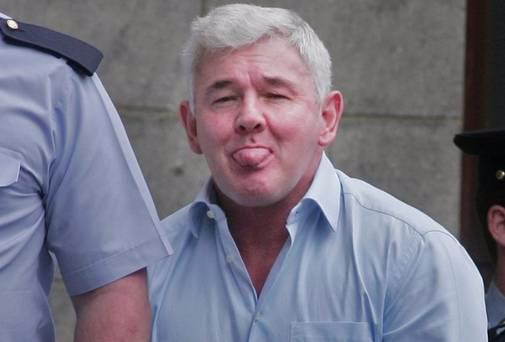 Convicted criminal John Gilligan has denied that he is to move to a new home in County Roscommon.
A national newspaper stated at the weekend that  "a stunning farmhouse set in the Roscommon countryside is believed to have been rented by John Gilligan's family from an unsuspecting landlord".
The newspaper published photographs allegedly showing Gilligan's daughter Tracey outside the house allegedly accepting delivery of fencing from a workman.
However the criminal took to Facebook to deny that he was moving to Roscommon.
In a post he said "I john Gilligan have not found another home, I am in the capital of Ireland, Dublin, and not in Roscommon, Offaly, Leitrim or whatever town there going to try and state next, but its genuinely Waffle. I have no intention of leaving Dublin and have not got any home rented, bought, or leased in anywhere throughout Ireland. I am in Dublin and the Garda know this because they pass by me each day."
(pic courtesy Irish Independent)