News
Good news for Boyle school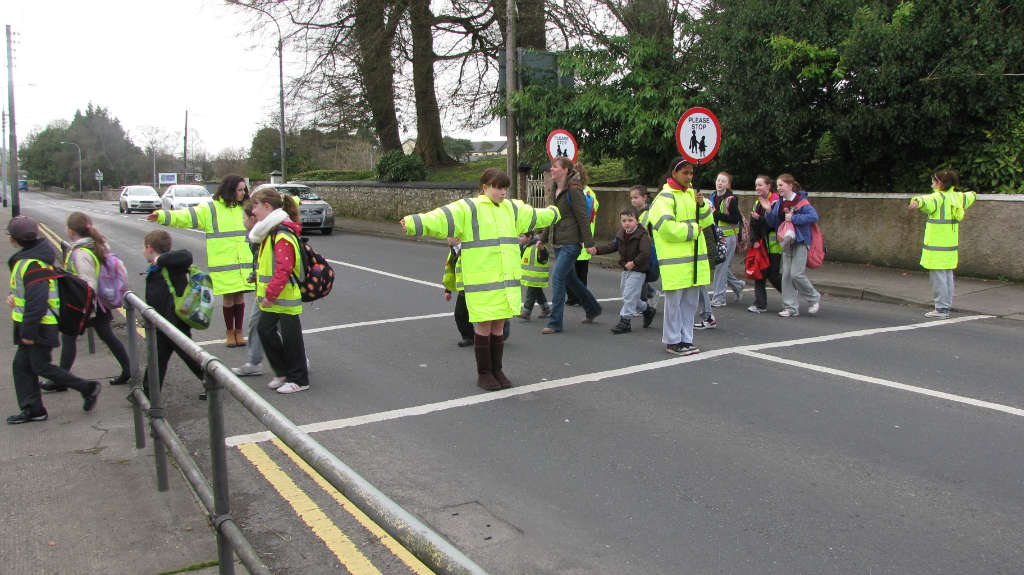 The students of Scoil na nAingeal Naofa in Boyle are celebrating after successfully lobbying for an improvement to the pedestrian infrastructure outside their school. An Taisce Green-Schools wish to congratulate the Green-Schools committee and co-ordinator Catherine Connolly on achieving their aim of making their school a safer place to walk to, and from, each day.
 Scoil na nAingeal Naofa are currently working on the Green-Schools Travel theme which involves assessing their commute to school and deciding if they could use a greener mode of travel such as walking, cycling, carpooling, park 'n' stride, or the school bus.
 In February 2014 the Green-Schools committee undertook a Walkablity Audit with Green-Schools Travel Officer Lisa McDaniel, to assess how safe their routes to school were. The committee found that while Boyle was a pedestrian friendly town they were very disappointed to see that the most dangerous part of their journey to school was right outside the school gates!
 Following the audit the committee sent their report including recommendations, and a video which showed their struggle to cross the road to school, to Greg O'Donnell, Roads Engineer with Roscommon County Council. Their recommendations were taken into consideration and a funding application was made to the NRA in autumn for the pedestrian crossing.
 This week the school received excellent news that all their campaigning has paid off! The NRA has approved funding for a pedestrian crossing to be installed outside the school main entrance in 2015.
 Green-Schools Travel Officer Lisa McDaniel commented "I would like to congratulate the pupils for making such a positive change to the town and making walking a safer option for everyone". ENDS
Notes:
 Green-Schools Travel
 An Taisce has been working on the national Green-Schools Travel programme, which focuses on promoting sustainable travel on the school run, since September 2008. The Travel theme is funded by the Department of Transport, Tourism and Sport and supported by the National Transport Authority under Smarter Travel Schools.
 To date, over 1500 primary and secondary schools countrywide have taken part or are taking part in the Green-Schools Travel programme, implementing sustainable travel action plans in their schools. Since 2008 970 schools have been awarded the Green Flag for Travel, representing successful completion of the travel theme of the Green-Schools programme.