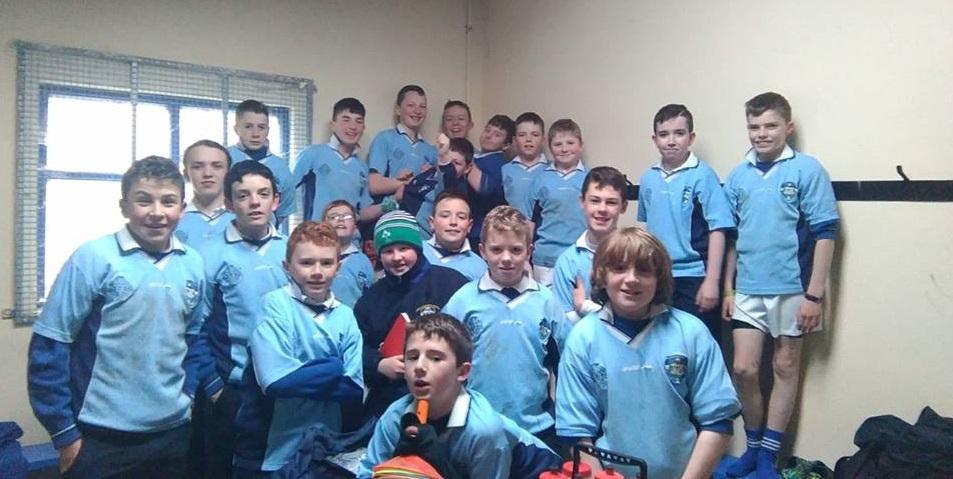 Abbey Community College first year boys' team had a good win over Roscommon Community College in what was an excellent match played in very cold conditions in Roscommon.
Even though the weather was very inclement both sides served up a fantastic game of football.
Abbey took some great scores and led by two points at the break.
But without the backs defending so well and Adam Dwyer making some great saves it could have being a different score at half time.
Luke McGrath scored a fine point. Oisin Cregg followed this up with a classy finish to the back of the net. A delightful through ball resulted in Finn Bruen scoring a well taken point.
After great work in our back line to turn over possession Oisin Cregg finished off a good counter attack with a point.
From the kickout Roscommon C.C. cut through our defence and looked certain to score another goal but our goalie Adam Dwyer had other ideas and pulled off a great save to deny a certain goal.
We barely had time to draw our breath when Adam saved again to frustrate the opposition. Luke McGrath finished a good move with a skilfully taken point before Conor McPherson did well to break up another attack by Roscommon C.C.
The half finished with an excellent goal by James Kiernan leaving the score Roscommon C.C. 2-02 Abbey C.C. 2-04.
The second half started with a hammer blow for our lads, when in the first minute Roscommon C.C. took the lead with a well taken goal but Abbey responded quickly with a point.
Roscommon C.C then pointed again after a good move down the pitch. The lads dug in and didn't let this faze them and by the 20th minute the game was won with goals from Luke Mc Grath (2), Oisin Cregg, Sean Garavan and James McNamara.
The result was down to a great work ethic and attitude from our lads, none more so then Oisin Sheerin who worked tirelessly throughout the whole game and led by example in midfield.
The final score was Roscommon C.C. 3-05 Abbey C.C. 7-05.