News
Harrington Studios officially opened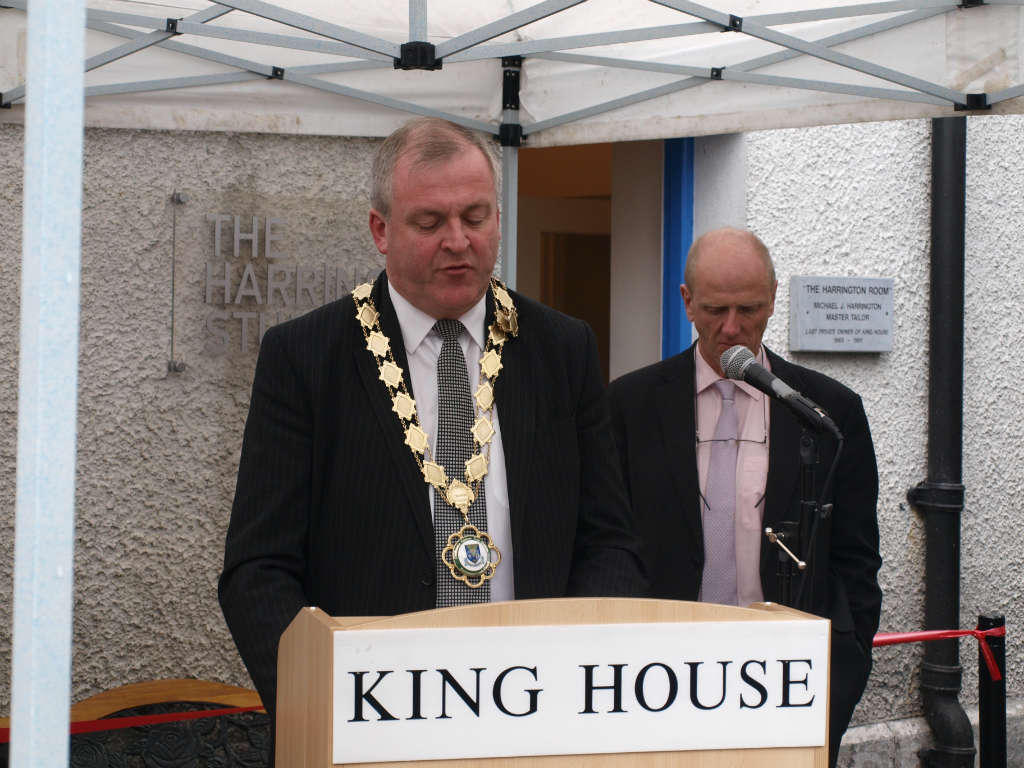 A fresh 96 year old Mick Harrington officially opened the Harrington Studios in Boyle today.
Mick was accompanied by his son Michael.
Other speakers included Council CEO Tommy Ryan, Cathaoirleach John Cummins and Arts Officer Mary Mullins.
The studios are located in the grounds of King House and aim to support contemporary, multi disciplinary arts practices.
The studios mission is to encourage a curiosity for the surrounding region and environment.
It also hopes to foster relationships between residents and the wider artistic community.
This will be achieved by bringing critically engaging practices to the broader public.
The artists currently in residence are Gavin Porter and Susan Mannion.