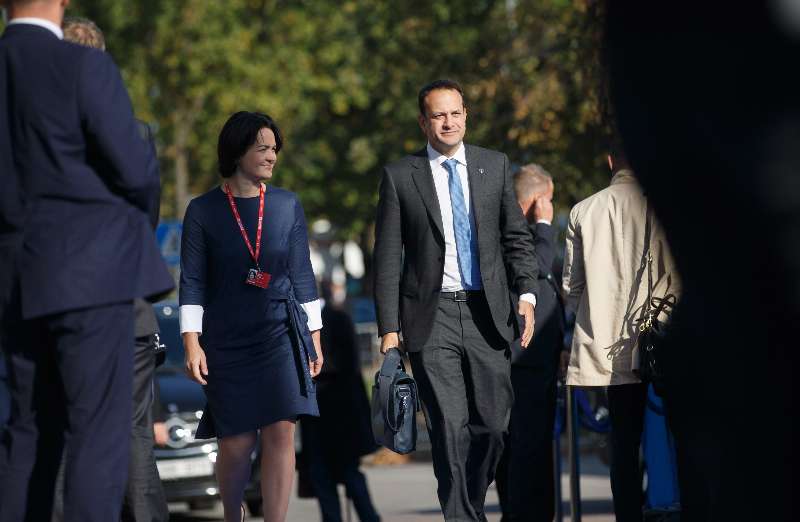 Government Ministers, advisers and support staff will converge on IT Sligo today Friday February 16th for a historic Cabinet meeting.
The meeting will commence at 11am.
Following the meeting, the much talked about 'Ireland 2040' National Planning Framework and the State's ten year capital investment plan will be launched.
The launch will take place in the IT's Knocknarea Arena, before an audience of staff and students of IT Sligo, government ministers and guests.
Commenting, Dr Brendan McCormack, President, Institute of Technology, Sligo said the Cabinet meeting and launch of both the National Planning Framework and the National Development Plan was a vote of confidence in Sligo, the North West Region, its young people and its future.
He added: "We believe that the plans to be announced here will make a transformative impact on the economic wellbeing of the north-west region, provide a timely and much needed boost for the entire region, and assist greatly in its development. A strong commitment by government in this plan will strengthen the confidence of the business community that the region has the capability to support business start-ups and business expansion of SMEs and multi-national companies.
"A collective effort by all stakeholders in the region led by the Northern and Western Regional Assembly (NWRA), included the business community led by IBEC North-West, the chambers of commerce in Sligo and neighbouring counties, Sligo Economic Forum, the Western Development Commission (WDC) and other stakeholders including Local Authorities and public representatives. The region has made its voice heard.
"It is essential that we all work to provide a bright future for the region's young people. That future includes being able to offer a quality education, as well as the resources and infrastructure that can ensure our young people can build sustainable futures in the North West, and prosper here."