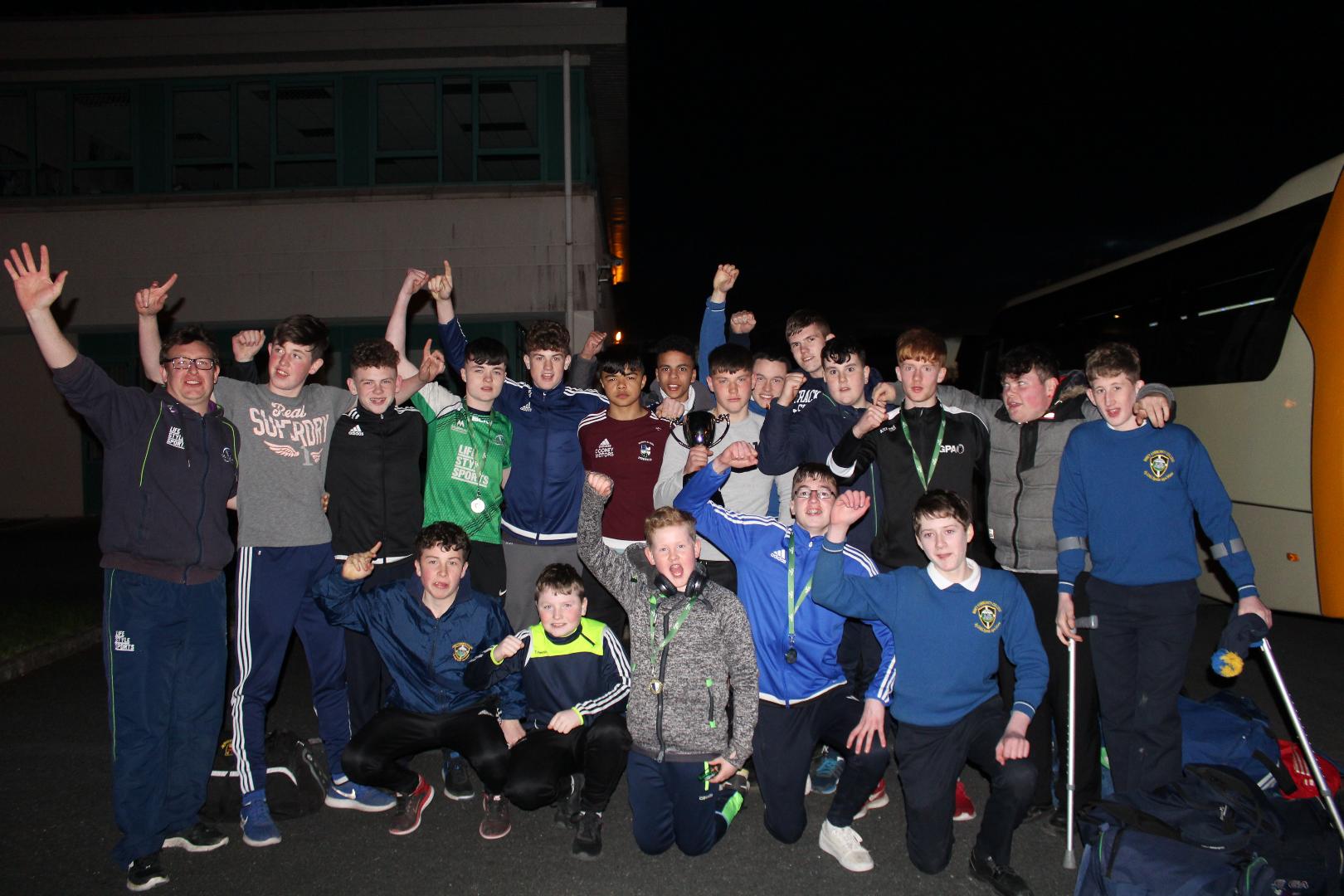 Boyle's newly crowned Connacht rugby champions arrived home to a rapturous welcome on Wednesday evening.
Parents and family members met the Abbey Community College students at their school as they arrived shortly after 7.30pm.
Tired but excited, one by one the players collected their bags from the back of the bus and posed for photographs as they started to chant "ACC, ACC, ACC".
In an appreciated gesture, players hugged and thanked coach Colm McWeeney before heading home for a well earned rest ahead of Thursday's Connacht soccer semi final.