News
'Back to the 80's' musical starts today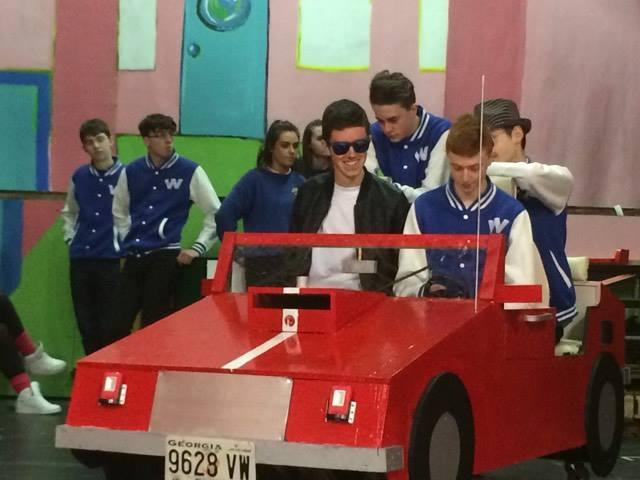 Abbey College pupils from first, second and fifth year will bring the decade of Cyndi Lauper, Kim Wilde and Wham back to life this week with the staging of "Back to the 80's".
Following on from the success of Oliver two years ago, "Back to the 80s" is Abbey Community College's showcase for 2017.
Featuring '80s classics like Footloose, I'm Gonna Be (500 miles) and Don't Worry Be Happy, the musical is sure to appeal to young and old alike as Boyle's talented actors take us on a fun trip down memory lane.
The musical begins with a sold out matinee on Wednesday morning for all surrounding schools and then starts Thursday evening at 8pm for three consecutive nights.
There are still some tickets available at the Box Office in the School.
Meet some of the cast
Ciara McHugh plays the part of Tiffany Houston, the girl next door. Tiffany is a bubbly girl that just wants to have fun. Ciara is a fifth year student in Abbey Community College. She is excited about playing the part of Tiffany and is happy to sing 'Girls Just Wanna Have Fun' which is her favourite song in the show. She finds the rehearsals hard work but is enjoying it at the same time.
Chloe McDermott, a fifth year student in ACC, plays the part of Cyndi Gibson in the school's production. Cyndi is one of Tiffany's best friends but is not quite as nice as Tiffany. Chloe is looking forward to playing this part and is having a lot of fun being this character. She is enjoying rehearsals and can't wait to take the stage.
Áine Mullins and Erin Regan play the parts of Mel and Kim Easton, quirky twin sisters who are also best friends with Tiffany and Cyndi. They are in the inner clique of the cool gang along with Michael, Billy, Lionel and Huey who are played by Cillian Doyle, James Bolger, Aaron Casserly and Mantas Grigaitis.
Boyletoday.com is delighted to be one of the sponsors of the musical and wish all associated with the fifth production by Abbey Community College the best of luck.
(Preview courtesy Abbey Community College via Abbey College website)