Vacancies
Job Vacancies currently available in this area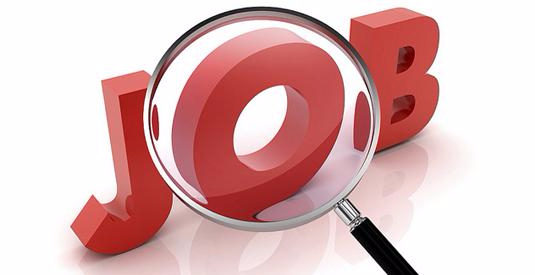 Corrib Oil in Boyle require Part Time Retail Assistant. Due to continued company expansion, Corrib Oil are seeking to recruit energetic, enthusiastic individuals with retail experience and exceptional customer service skills to join our team at our service station in Boyle, Co. Roscommon. Find out more and apply here
Croghan Fairy Bush Ltd are currently recruiting and forming a relief panel of suitable candidates for the following positions: Full Time Early Years Educator Pre School Leader and  Full Time Early Years Educator. The successful candidates will have: Minimum Childcare FETAC Level 5/6 or equivalent. Experience of working with children in a quality childcare environment. Child Protection Training & -First Aid Certification. Good Communication Skills. Knowledge of Child Care Regulations (the Child Care Act 1991 Pre-School Services
Regulations 2016). All applicants must supply suitable character references and be prepared to complete a Garda vetting application form. Closing Date 5th March 2021. Please contact the office to request an application form and return it to: The Manager, Croghan Fairy Bush Ltd, Croghan, Boyle, Co. Roscommon or by email to [email protected]
Roscommon County Council invite applications from suitably qualified candidates for inclusion on a panel for the following post: Temporary Assistant Planner. Application form and full particulars are available by clicking here.
ProCloud is a leader in the provision of cloud, managed, and traditional IT services based in Boyle. They now require a Chief Information Security Officer and a Cloud Technician to join their busy team. Further information is available here
Ballyrush Community Childcare. Due to continued growth and expansion, Toadstool Cottage t/a Ballyrush Community Childcare Ltd are hiring a Full Time Early Year's Educator in the Toddler Room. Contract length: 12 months. Part-time hours: 20-39 per week. Application deadline: 8/3/2021. Job Types: Full-time, Part-time contract. Please forward CV and covering letter to [email protected] by Monday 8th March 2021.
King and Moffit Building Services, with headquarters in Carrick on Shannon has a number of open vacancies at present. Further details are available here
Home Instead Senior Care require Care Givers in all areas of County Roscommon. The long-established home care company is inviting applications from caring and compassionate people from all walks of life who want to make a difference in the lives of older people and their families. Please apply here
Harmac Medical in Castlerea are seeking Operations Members. You'll be working in a dynamic, fast-paced environment and be part of a team that achieves production targets while complying with safety and quality requirements. Applicants must have a minimum Leaving Certificate, or 3 to 6 months of related experience. Accountability, integrity, a strong work ethic and teamwork are essential attributes. If you have the experience and wish to develop your talents in a dynamic, result-orientated environment, please forward a C.V. in confidence to [email protected]
Western Development Commission in Ballaghaderreen require the following: National Hubs Executive, Data and GIS Analyst, Communications Clerical Officer and Head of Corporate Services. Further details on all jobs available here
169 remote jobs that are location less are now available.  Find out more here