News
King House Tea Rooms Christmas Dinner a huge sucess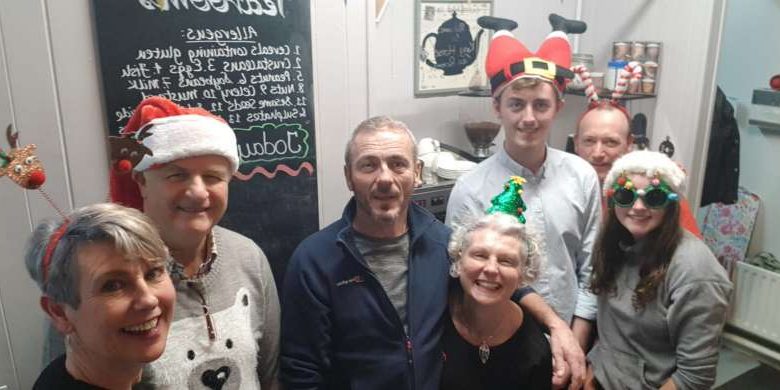 36 people attend the Christmas Day dinner in King House – the largest number so far.
People started to arrive from about mid day with dinner served from 1pm.
The starter was Leek and Potato Soup followed by full Christmas dinner, dessert, apple tart, Christmas pudding followed by trifle.
Helpers on the day included John Magee, Monica Kelleher with her husband Ray and children Diarmuid and  Roisin along with Colm Loftus and others.
Santa arrived at 3pm to hand out all the presents.
All those who attended had a great day, loads of chat and fun.
Dorothy and staff staff say "Thank you to the people of Boyle as always were very supportive and generous".