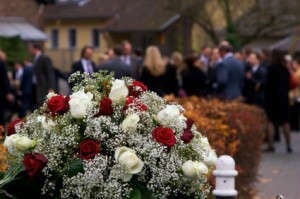 Eilish (Cawley) Heaney, 52, of Newport, RI, passed away peacefully on Tuesday, December 16, 2014 surrounded by family at Newport Hospital.
Born in Boyle, Co Roscommon, Ireland on April 11, 1962, she was the daughter of John and Lily (Golden) Cawley who owned Cawley's Bar on Bridge St. Eilish worked in hospitality in Newport before opening her own store in 2002, The Shop on Broadway. She always valued family, friends and hard work.
She is survived by her daughters Maeve and Fiona, two sisters, Nualah of Babylon, NY and Mary of Maynooth Co. Kildare, and her brother Seamus of England. She was the former wife of Patrick Heaney of Newport, RI. She leaves several aunts, uncles and cousins on both sides of the Atlantic, as well as her Godsons Ryan Carroll and Brendan Heaney. She will be long remembered and sadly missed by all.
Calling hours will be held on Friday, December 19, 2014, from 2:00-4:00pm and 6:00-8:00pm in the Memorial Funeral Home, 375 Broadway, Newport. A Mass of Christian Burial will be celebrated on Saturday, December 20 at 9:00am in Jesus Saviour Church, Broadway, Newport. Burial will take place in Dromore West Co. Sligo, Ireland.
Funeral Mass on Thursday 8th of January at 12 noon in Church of the Immaculate Conception, Templeboy, with burial afterwards in St. Joseph's Cemetery Templeboy.
Memorial donations may be made to the Eilish Heaney Memorial Fund, found online at www.giveforward.com