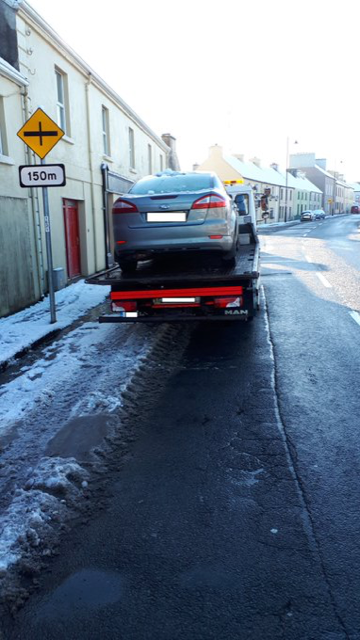 A vehicle was seized (under the Clancy Amendment) in Frenchpark recently following a stop by members of An Garda Siochana.
The driver, who was on a learner permit, was unaccompanied by a qualified driver.
The driver also provided an oral fluid sample which tested positive for cannabis and was arrested and blood samples taken.
A court date will follow.
(Pic via @GardaTraffic)