Events
'Lets Meet UP4 Tea' this morning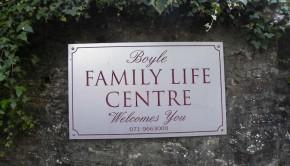 "Lets Meet UP4 Tea"  takes place on Monday 26th September from 10am-1pm in Boyle Family Resource Centre (Family Life Centre).
Join in the celebration of culture, heritage and styles with the Afro in Diaspora Centre.
On the day you can meet:
* Angela Silvia from A2 Foundation
* Lye Ogunsayna of House of AKI-NA
* Ruta Medeiline Handmade Jewellery
Free pampering for ladies by A2 Foundation
For further information contact Susuana at [email protected] 089 433 3796 or contact the Centre.