News
Local Rugby club news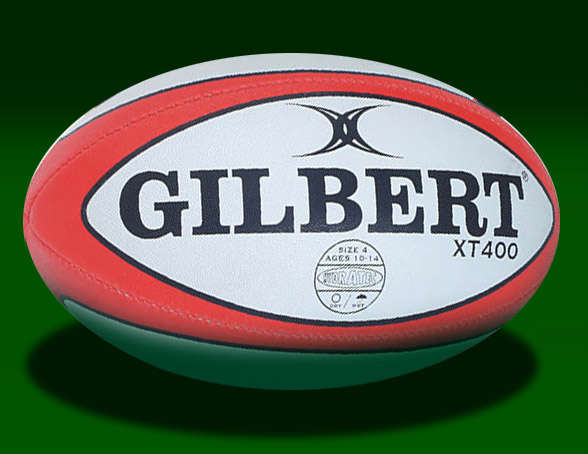 Senior Men's team
Carrick's Senior Men's team have their next Connacht Junior 2 League game at home to Galwegians RFC on Sunday 22/0

2/2015

, KO 2:30pm
All new players are welcome and anybody interested in joining Carrick on Shannon Senior Men's Team can contact the Men's Captain; Colm McWeeney on 087 6036566 for further details.
 Canterbury Warriors Women's Team
Last Sunday was going to be a day to go down in history for the Canterbury Warriors as they were due play their first competitive match on the Castle Cara pitch in Carrick on Shannon. Carrick RFC was going to be the venue for the Canterbury Warriors to play their opening game in the Connacht Invitation Cup against their old rivals Castlebar. The girls had unfinished business when it comes to playing Castlebar and they were looking to make this game a cracker of an opening match. Having won the Connacht Plate last year the mighty Warriors had their eyes on the Cup this year!!   Unfortunately, due to the withdrawal of the ref for their first Connacht game, the match had to be postponed.  The Canterbury Warriors next Leinster League game will be against Navan RFC at home in CPL Park, Longford RFC on Sunday 22/02/2015 at 1pm. 
To be part of this winning team, why not train with the girls and see if you like the way they play rugby. For more information, please call Aoife 087 4101155.
CRFC Youths (12yrs to 17yrs)
CRFC Under 16/15s
CRFC Under 15's have a home game for their first round of the 2015 Cup Competition.  KO is provisionally set for 2pm but players will be notified by text and up-to-date KO time will be available on the Club calendar on the Club website.
It's still not too late to get in touch to learn rugby and become part of this growing squad.  New players will be especially welcome and will benefit from the skills they will learn and the comradery of these tough 14 and 15 year olds.
 CRFC Under 14's
Carrick Under 14's were also due to have a home game last Sunday against Connemara RFC but as Connemara couldn't travel, they conceded the points to Carrick.  Training continues next Sunday at 10:30am in preparation of Cup Competition.
Carrick Under 13s
CRFC Under 13 Match Report – Carrick U13s hit stride away at Portumna
Carrick U13s travelled to Portumna RFC on a foggy Sunday morning last.  On the back of last week's home win Vs Erris, Carrick were looking for a second win from two outings in their new club jersey. 
The home team drew first blood with a well worked try in the corner after a cross field kick into the try zone by their outhalf.  Their winger exploited a gap in Carrick's alignment, to dive first on the loose ball.
Carrick hit back immediately and dominated the period up to half time.  Sean Nee took the ball from the base of a Carrick scrum about 30M out and after passing through several Carrick hands, Nee was there to take the final pass and charge over for Carrick's first try.
In a tough encounter, Carrick stand-outs Eoghan Matthews and Josh Young each required time off the pitch for treatment.  Several positional switches by the Carrick coaches required players to quickly learn new positions – which will pay dividends in the upcoming cup campaign. 
Although dominating for long periods in the second half, Carrick conceded a soft try to their hosts with 5 minutes to go after a Portumna tapped penalty. Carrick needed to dig deep, and dig deep they did!  A succession of 15 phases of retained possession took Carrick from a scrum wide on the right to a series of rucks wide on the left.  Nee & Killian McAuley were each stopped just short, only for Young to crash over for the try that secured a well-deserved 10-10 draw for Carrick at the death.
Training for the combined U13 & U12 panels resumes at Castlecara this Saturday 10:30 to 12:30.
When Youth, League or Challenge games aren't being played, training continues for Under 14s & Under 16s CRFC Youths every Sunday at 10:30am at Keenaghan, Castlecarra Road, Carrick on Shannon.  To be part of these winning squads, please contact: call or text, Aidan on 086 3867960 or email; [email protected].
CRFC Minis (6 yrs to 11 yrs/Boys & Girls)
CRFC Minis – Cavan Blitz Report
Last Saturday 14/02/2015, Carrick Minis had an early start on a beautiful Saturday morning and travelled to Cavan RFC for their return leg with Cavan Minis.  Also invited to the Cavan Blitz were their Ulster compatriots, Clogher Valley, who arrived with similar numbers to Carrick.  For most age groups, there was great turnout but unfortunately there weren't enough Carrick Under 9s to field a team in that age level.  After a short warm up, the players peeled off into their squads and got stuck into their matches from under 7s through to under 12s.  Each squad played 14 minute halves with a game against Cavan, followed by a game against Clogher Valley.  The competition from Cavan and Clogher Valley was tough, with Carrick successes at the lower ages and although some losses at the older ages, there were sustained, dogged determination from the senior sides. 
Carrick came away wiser from Cavan with the knowledge that more work was needed for certain parts of their game.  Well done to every player for their continued loyalty to their fellow teammates and to the Club by playing their part in the continued success of the club.  A big thanks also to all the parents who travelled to Cavan and supported the players.  (Thanks also to the parents who checked the directions to Cavan beforehand on the Club Calendar, on the Club Website).
Training this Saturday as usual in preparation of our home Blitz on the 28/02/2015 against Sligo and our IRFU Connacht Blitzes for the month of March.
If you would like your child to be part of a great team and a great club.  To be active, become tough and disciplined and hopefully have fun, whilst learning how to play a popular, universal sport, then please call or text Aidan on 086 3867960 or you can email: [email protected].  For loads more info, please check out: www.carrickrugbyclub.ie/1 or follow us on Facebook and/or Twitter.