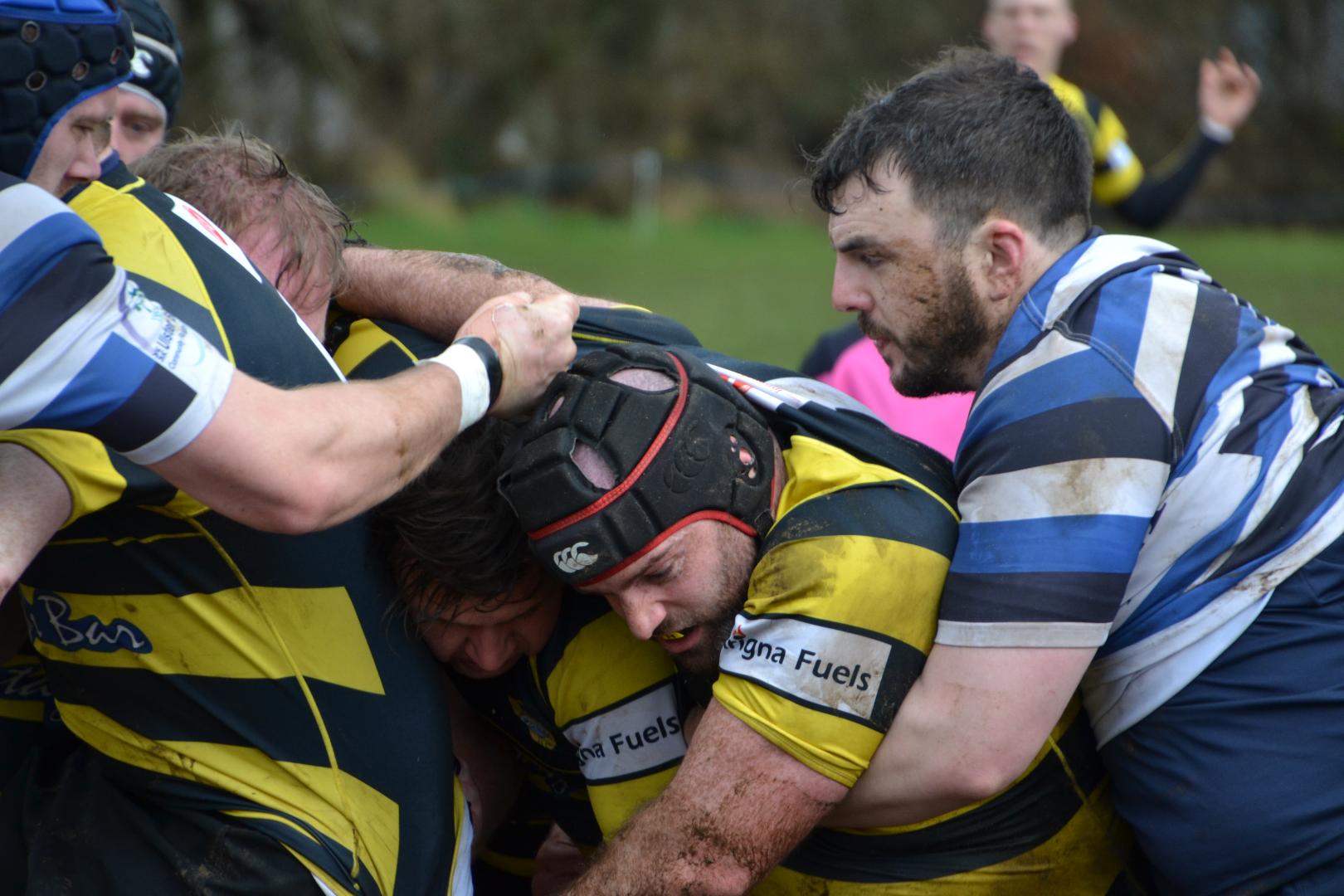 Minis News
Carrick RFC minis training continues every Saturday at 09.45 at the club grounds in Castlecarra.
All players are requested to attend training this Saturday January 21st as teams prepare for the upcoming home blitz on Saturday January 28th.
It's never too late to start and new players are always welcome to come along and have a go. If interested call in any Saturday to make contact with Aidan (Mini's coordinator), Maeve (Child Welfare Officer) or any other coach who would be delighted to help.
Carrick Minis play at all age levels U8, U9, U10, U11 and U12.
Youths News
Connacht U.16 Development League
Carrick on Shannon U.16s entertained Oughterard in Keenaghan last Saturday in the Connacht U.16 Development League.
Oughterard proved their mettle as League Leaders in a pulsating and entertaining match.
Oughterard scored three unconverted tries and led 15 nil after 20 minutes but then Carrick knuckled down and took them on. Oughterard were not to score again in the match but their defence was well marshalled.
Carrick converted three penalties thanks to the boot of Paul Woods. In the last 10 minutes Carrick did everything to score a try but Oughterard held out.
Final score: Carrick on Shannon 9, Oughterard 15.
Carrick on Shannon: Sean Lenehan, Conor Hawksby, Tom McKeon, Matthew Earley, Ruairi King, Paul Woods, Alan Crowe, James Óg Maguire, Liam Phelan, Rourke Toal, Kevin Brady, Cathal Gormley, Adam O'Connor, Liam Tayloy, James Maguire and Brian King.
All youths teams
Youths training continues each Sunday morning from 10:30 to 12:30 at Carrick RFC facilities in Castlecarra.
Carrick RFC Youth field teams at U13, U14, U15 and U16. All teams welcome new players at any time of the year so if interested drop by any Sunday morning and have a chat with Donal (Youth's coordinator) or any CRFC coach.
RFC News and Fixtures updates
Keep up to date on all news and fixtures by visiting CRFC website –
www.carrickrugbyclub.ie , or follow us on Facebook and/or Twitter or Ultimate Rugby app.