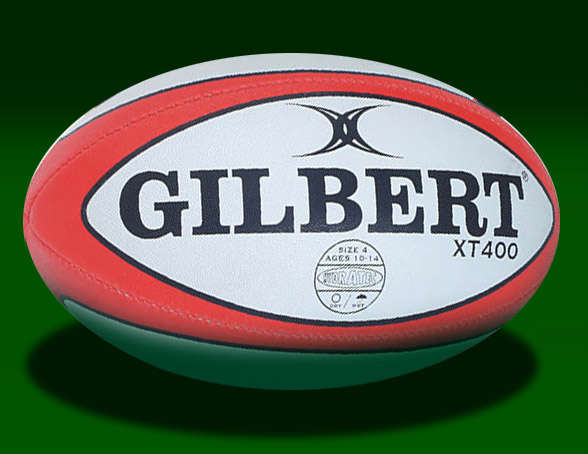 Connacht Squad visit on Friday 6th of February 2015
On Friday last, 6th of February 2015 at 11 o'clock, Carrick on Shannon RFC hosted Connacht Rugby team Manager, Pat Lam and the Connacht Rugby squad at their pitch in Keenaghan, Carrick on Shannon.  At the request of Pat Lam on his previous visit in March earlier this year, the venue was made available for an open to the public training session for the Connacht squad, followed by a coaching session for all local underage boys and girls, carried out by the entire Connacht Squad.
On arrival of the Connacht squad to the pitch, Club President Sean McKeon whisked away some injured players from the open session to visit local community groups who weren't able to make it to the pitch.  Accompanied by Club Secretary Aoife Kelly and Leitrim Observer photographer, Willie Donnellan, Sean, Aoife and the Connacht players visited the Irish Wheelchair Association Centre on the Castlecarragh Road, St. Ciaran's Day Service and St. Patrick's Community Hospital both in Summerhill, Carrick on Shannon.  By all accounts, it was a humbling experience for Sean, Aoife and the players and they were delighted with the hospitality they were shown at each of the locations.
Back at Carrick on Shannon RFC pitch, the main event generated massive interest from the local community and also the wider county of Leitrim and Roscommon with over 500 primary and secondary school children attending the session.  It was an incredible sight to see as many as 10 different schools send buses of children to watch their heroes train and a total attendance in excess of 700 was estimated to have been at the venue.
The squad didn't hold back and completed an intense contact session much to the delight of the crowd with starts like, All Black legend Mils Muliaina and John Muldoon showing their skills and commitment throughout the session.  Local lad Shane Layden, the former Irish U20 star was also looking sharp throughout the session getting to display his skillset in front of his home crowd with his proud parents looking on.
Some of the Connacht stars who had played for the Eagles the previous evening didn't take part in the contact part of the session, however they were quick to engage with the crowd and enthusiastically signed autographs and memorabilia for the attendees throughout the session.  Kiwi Jake Hennan was a particular crowd favourite.
The session ended with Pat Lam bringing his squad together and unusually, drilled his players in front of the crowd on what their favourite subject in school was along with their favourite ice-cream flavour before inviting all the children onto the field for 45 minute training session with the players and coaching staff.
Finally at around 1:30 pm the squad left the facility for a quick clean-up and session in Aura followed by food in Murtagh's bar, however not without first complementing the club on the fantastic pitch they had developed.  One of the Kiwi players whose favourite subject perhaps was not geography was heard to say "that's the pitch in Galway".  The squad promised to return and judging by the delight of all that attended they will be welcomed back with open arms.
A big thank you to everybody who turned up at Carrick RFC on the day.  A special thank you must go to all the Secondary and Primary Schools in Roscommon and Leitrim who allowed pupils and staff to attend the event.  The commitment of these schools, who work in partnership with our Youth Development Officer, Colm McWeeney, is greatly appreciated by Carrick RFC and without your involvement, the visit of Pat Lam and the Connacht squad would definitely have been a far less fun and vibrant open session.
Finally, massive congratulations also goes to Carrick RFC and volunteers for a well organised event and a thoroughly enjoyed day by all.
CRFC On-line Sports Prediction Quiz.
A big thank you to all the entrants for the huge response of our Sports Prediction Quiz resulting in the deadline being extended to last Friday.  A League table will be posted on our Club Website in the near future for entrants to keep track of their scores and predictions.  This should add to the craic and we wish all our entrants the best of luck in the quiz.  Watch this space for more information soon.
Senior Men's team
Carrick's Senior Men's team have their next Connacht Junior 2 League game at home to Galwegians RFC on Sunday 22/02/2015, KO 2:30pm
All new players are welcome and anybody interested in joining Carrick on Shannon Senior Men's Team can contact the Men's Captain; Colm McWeeney on 087 6036566 for further details.
Canterbury Warriors Women's Team
The Canterbury Warriors next Connacht Cup game will be against Castlebar RFC at home in Keenaghan, Carrick on Shannon on Sunday 15/02/2015 at 1pm.  Please come down and support this winning team.  Everybody is welcome.
To be part of this winning team, why not train with the girls and see if you like the way they play rugby. For more information, please call Aoife 087 4101155.
CRFC Youths (12yrs to 17yrs)
CRFC Under 16s
CRFc Under 16s/15s have training this coming Saturday in preparation for the upcoming Under 15 Cup and Shield competitions.
It's still not too late to get in touch to learn rugby and become part of this growing squad.  New players will be especially welcome and will benefit from the skills they will learn and the comradery of these tough 14 and 15 year olds.
 CRFC Under 14s
Carrick Under 14s have a home game this Sunday 15/02/2015 against Connemara RFC.  KO is at 12pm.  All welcome to watch a guaranteed dinger of a match, free of charge.
 Carrick Under 13s
Carrick Under 13's have training this week in preparation for their upcoming Cup games.
When Youth, League or Challenge games aren't being played, training continues for Under 14s & Under 16s CRFC Youths every Sunday at 10:30am at Keenaghan, Castlecarra Road, Carrick on Shannon.  To be part of these winning squads, please contact: call or text, Aidan on 086 3867960 or email; [email protected].
CRFC Minis (6yrs to 11yrs/Boys & Girls)
On Saturday 14/02/2015, Carrick Minis will be taking a 'romantic' trip to Cavan for a Mini Blitz.  KO tbc and time to meet at KFC for carpooling will be texted/emailed to all parents during the week.
Cancelled Home Blitz
Unfortunately last Saturday due to the terrible weather after a pitch inspection, our planned Mini Blitz with Sligo had to be cancelled.  This Mini Blitz will be rescheduled to 28/02/2015.
If you would like your child to be part of a great team and a great club.  To be active, become tough and disciplined and hopefully have fun, whilst learning how to play a popular, universal sport, then please call or text Aidan on 086 3867960 or you can email: [email protected].  For loads more info, please check out: www.carrickrugbyclub.ie/1 or follow us on Facebook and/or Twitter.