Events
Loss of a relationship starts tonight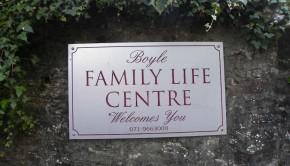 The New Life Team supports people who have been out of a relationship (for whatever reason) for sometime.
It is expected that participants have undertaken some reflective work since the end of the relationship.
The first night in this nine week programme starts Monday 4th April from 7.30pm-10.30pm in Boyle Family Life Centre.
Cost is a donation.
For more information please contact the Centre on 0719663000.