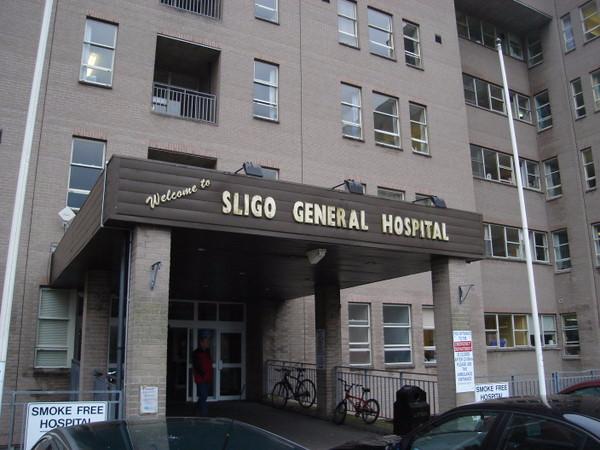 Sligo University Hospital is focusing on making 'Mealtimes Matter' for patients. Eating well during a hospital stay plays a key role in reducing complications, speeding up recovery and improving outcomes for patients.
Around one in four patients admitted to Irish hospitals will feel the effects of malnutrition during their hospital stay. There are multiple reasons why a patient may not enjoy their meal. Some reasons are unavoidable such as fasting for essential tests and procedures. Others are very avoidable such as multiple distractions on the ward during mealtimes. It is the latter that is the focus at Sligo University Hospital.
Annette Lalor is the Chair of the Oral Nutrition Group at the hospital. This group brings together staff from multiple disciplines to look at ways of improving the patients' nutritional care. One of their goals is to review the ward environment during mealtimes.
She said, "Everyone, including the patient, hospital staff, family members and hospital visitors have a role to play in ensuring that patients are given the opportunity to eat their meals in comfort. We all know what a difference it makes to sit down to a meal at home without constant interruption and the same applies in the hospital setting.
"We have looked at each ward and the challenges it presents. The challenges on a busy surgical ward where patients are fasting and heading to theatre are different to those on a stroke ward where many patients may require timely assistance to help them eat their meals safely. We have an action plan in place for each of the wards. This includes actions to minimise activity around patients during mealtimes, ensuring patients are sitting up and ready for meals and ensuring timely assistance is available if required. We are also are striving to ensure that all patients are provided with appropriate choices.
"The family and friends of patients also have an important role in making 'Mealtimes Matter'. It is very tempting for people who have appointments in the hospital to use it as an opportunity to incorporate a visit to a friend or family member. However the end time of clinics often coincide with hospital mealtimes. Visiting is fine as long as it is during the hospital visiting hours. We are asking for the public's assistance to help us make mealtimes matter by only visiting family and friends in the hospital during visiting hours from 2-4pm and 6.30-8.30pm. Together we can really make a difference for our patients."