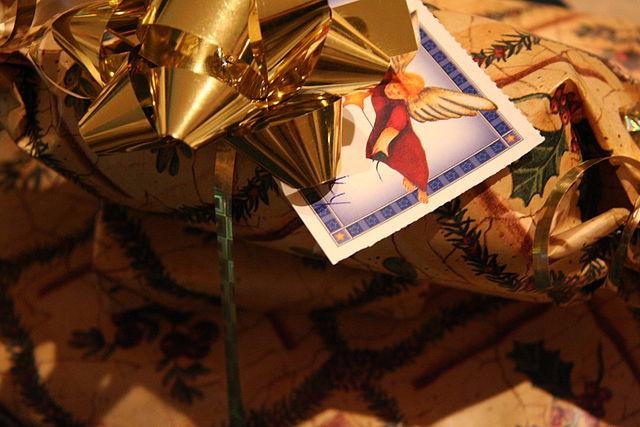 First published in 2015 and republished by popular demand, this is the second in a three part series of articles on Christmas Memories written exclusively for Boyletoday.com.
In the second article, local man Eddie Conroy recalls a Christmas Caper in the Conroy household.
Growing up in a large family, Christmas was eagerly anticipated almost as soon as one awoke the morning after Halloween. The race would be on, for who'd be first to write their letter to Santa, but you daren't go too early in case there was something totally new and special, on the Late Late toy show. The Christmas cake, plum puddings and mince pies were all made a few weeks before and if you helped out, your wages were an early apple or mince pie. I usually volunteered in July.
Despite constant pleading, the decorations never went up until the 8th of December. Stephen Langan would deliver the tree with the fruit and veg and that was the moment where Christmas was finally in full swing. As I grew a bit older the excitement never waned as younger siblings maintained that sense of unbridled Christmas joy that only exists in small children. The anticipation that builds for weeks and the wide eyed reaction to opening presents from Santa.
One abiding memory I have, of Christmas, was a somewhat cruel prank I played, on my then baby brothers, Tom and Joe, age 4 and 6 respectively, at the time. It was 23 years ago and I was building up to a very significant birthday on the 23rd of December. I was going to be eighteen. It was Christmas 1993. The Number 1 that year was Mr Blobby, an awful insult to music and human intelligence.
As everyone knows, when you turn eighteen, you know everything. I had done a few months in UCG by the middle of December and was just beginning a full month of holidays. I was revelling in the joy of pointing out, to all who'd listen, that they had at least another week left, while I was about to live it up.
In those days it was normal for the college grant to be delayed by months, especially in 1st year and I remember it coming through pretty close to December that year. This meant I had a few pound as my Dad never asked for the "loans" back, that I got off him, every Sunday. I also returned to my summer employment with Paul Kelly in Super Valu which added more ammunition to the festive fund. Boyle was going to get one hell of a Christmas on me. The Christmas spirit was alive and well at home with meticulous preparation going on and the two boys were so looking forward to Christmas and Santa, they couldn't wait for things to get going. The tree was up, the lights, the decorations, Christmas cake, Christmas puddings, all ready. Nothing could take the joy out of those two angelic, joy to the world, Christmas cracker loving, faces. You'd think!
It was during the week, preceding the madness of Christmas week, as I moved around Super Valu's aisles and store rooms, like a ninja, avoiding Paul and work, in no particular order, that the plot began to hatch, for a twisted, yuletide joke on the two boys. The one thing we had loads of in the shop and something Paul would gladly give you for free, was cardboard boxes. One of my duties was to bale the cardboard in a machine, so in essence I was the cardboard box manager. I asked him if I could take a few boxes home and he said "as many as you like."
I collected a series of boxes, one bigger than the next, culminating in a huge cereal box, about 4 feet x 4 feet. I placed two figurines from Kellogg's cornflakes in the smallest box and wrapped it in Christmas paper. This was repeated for 7 boxes until finally I got the 4 feet square box, similarly wrapped. As I had no car, and couldn't possibly carry it on the bike, I got Paul Finn to deliver the monster present, out to Forest View, in the Super Valu van. The two boys were agog when it took Paul, and me to carry the box into the house. As it couldn't possibly fit under the tree, it had to go in front and everyone who called to visit was drawn to the sight of this enormous present. Tom and Joe would run in and stand beside it every-time, lest someone think it wasn't theirs. My sisters were worried that Santa would have no place to leave anything for them, with this monument in wrapping paper, in his way.
They needn't have worried as Santa duly arrived on December 25th with something for everyone. His stuff was dealt with quickly by the lads, as there was only one present that mattered that year. The big present, from 'the big fella'. The note on the top, hand written by myself, said:
"To: Tom and Joe, This will keep ye busy, Happy Christmas, Love Ed".
Given the nod from me, they tore into the box. The ripping and shredding became more and more fevered as they got through 3 boxes. They were panting and sweating by the time they got to the last one. When the two figurines came out, they were horrified. I must admit, I did feel a little bit sorry for them. My mother was speechless. She couldn't have looked more disappointed if I'd killed their dog. Luckily for me I had two Christmas stockings, full with stuff, to make it up to Tom and Joe. The mother didn't see the funny side until Easter I think.