News
Men's Health Week 2020 – Be part of the solution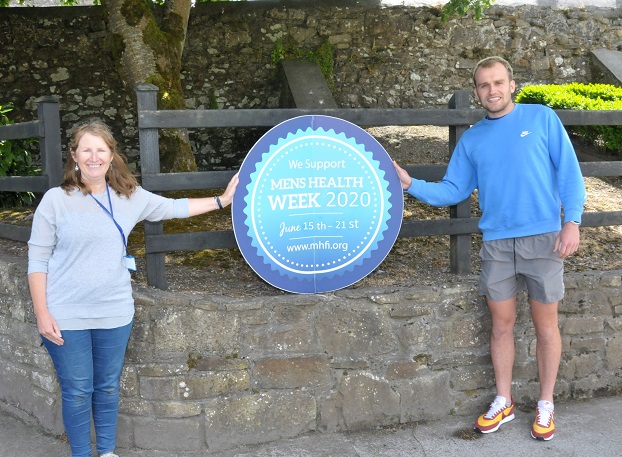 The HSE Health Promotion and Improvement department has funded the Men's Health Forum in Ireland (MHFI) to coordinate International Men's Health Week (MHW) 2020 in Ireland. This runs from Monday June 15th until Sunday June 21st, Father's Day.  This year the theme is:  'Restoring the Balance, Be part of the solution'.  2020 has been an exceptional year in many ways.  All aspects of life in Ireland continue to be shaped by the ongoing COVID-19 pandemic.  It has had a major impact on men's health.
Individuals across Ireland are trying to re-build their physical health, emotional resilience, relationships, jobs, finances, connections and routines  and everyone is asked to be part of the solution and do something realistic and practical, no matter how small, to help restore some balance and stability to all our lives.
This annual week aims to raise awareness of preventable health problems; encourage the early detection and treatment of health conditions in men; and support men and boys to engage in healthier lifestyle choices / activities. Men still die on average about 4½ years younger than women.  They also have a higher incidence of death rates for virtually all of the leading causes of death, including heart disease, cancer, respiratory disease, stroke and suicide.
In the West, the HSE is collaborating with Croí and many other voluntary organisations to provide information and to assist men throughout the region to be more aware of their health.  Themes that will be promoted during the week include mental health, heart health, cancer prevention, physical activity and rethinking what you drink.
Two pre-recorded virtual panel discussions focusing on healthy lifestyles, chronic disease prevention and mental health and wellbeing will be promoted.  These sessions will be broadcast during men's health week on Croí website www.croi.ie and shared across various social media platforms including Facebook and Twitter.  They will include expert advice and tips, as well as personal stories from some well-known personalities from the region.
Roscommon County footballer and Boyle native, Enda Smith is supporting this important week and said "I am delighted to support National Men's Health Week which runs from June 15th to 21st. Every year so many men suffer silently with health issues, both physical and mental. It's important to know that there is plenty of help out there for anyone that needs it."
A new free "Challenges and Choices" Man Manual is available. This covers a variety of men's health issues including alcohol, food, physical activity, smoking, stress, blood pressure, sexually transmitted diseases, skin cancers, back care and help seeking behaviour. This manual which was funded by the HSE is available to download or can be ordered from www.healthpromotion.ie please click on search publications under men's health. It is also available on www.mhfi.org/challenges2020.pdf
For further information on men's health week, please contact
Anne Marie Murphy, HSE Health Promotion & Improvement on 087 4063166 or email 

[email protected]

Men's Health Forum in Ireland (MFHI) on www.mhfi.org
Photograph shows Boyle's Anne Marie Murphy, HSE Health Promotion and Improvement with Enda Smith, Roscommon County Footballer supporting Men's Health Week in 2020 in Roscommon.