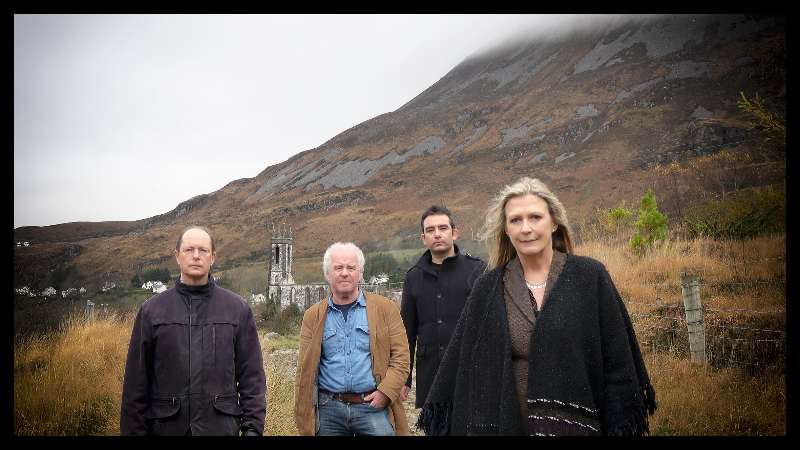 The programme is almost complete for what promises to be the most exciting and memorable Boyle Arts Festival to date! The blistering live music line-up already includes Hamsandwich, Mundy, Celine Byrne, Don Baker, Rob Strong, New Airs, Sean Keane, Kieran Quinn, Join Me In the Pines and many more.
(By Brendan McGee)
A few more headline artists have just been added to the mix and Boyle Arts Festival is delighted to welcome Luka Bloom back to the town, after a ten year absence. The acclaimed singer/songwriter began his musical career almost 50 years ago, playing support to his brother Christy Moore, on the English folk club circuit. In 1978; he released his debut album, Treaty Stone under his own name, Barry Moore. In 1990 he reappeared as Luka Bloom with Riverside. His twentieth studio album, Refuge was released last year. Luka will perform songs from this and his impressive back catalogue in the Church of Ireland on Monday July 23rd.
Altan have long been established as one of the best traditional music bands to come out of Ireland and they will celebrate 30 years together, with a very special concert in the Church of Ireland on Tuesday, July 24th. The music of Altan is steeped in the rich and colourful heritage of Co. Donegal and the area has a strong fiddling tradition, from which Mairéad Ní Mhaonaigh gets her inspiration and unique repertoire. With members Mark Kelly (guitar), Ciaran Curran (bouzouki), Daithí Sproule (guitar) and past members Paul O'Shaughnessy(fiddle), Dermot Byrne (accordion) and CiaranTourish (fiddle & whistle) and latest member Martin Tourish (accordion), this will be a unique performance, not to be missed.
Brent Pope has worked as a TV rugby pundit for several years and can regularly be seen on RTÉ with George Hook & Tom McGurk. The New Zealand born rugby player and coach played rugby with top New Zealand side Otago University, before finally settling in Ireland in 1991. Later, Brent coached Clontarf RFC for two seasons, leading them to promotion to Division One of the AIL. Brent is also a children's author, having published his fourth children's book, 'Arnold the Anteater' last Christmas – the proceeds of which went to Children's Hospice Homecare. You will have two opportunities to see him at BAF 2018. 'An Evening with Brent Pope' will take place on Friday July 20th in King House and earlier on the same day, he will read stories from his children's books. In addition to that, a selection of paintings from Brent's 'Outside In' Gallery will be on display for the duration of Boyle Arts Festival.
The highly popular 'In Conversation' series will continue this year with RTÉ News Journalist and author Carole Coleman speaking to RTÉ News Northern Editor, Tommie Gorman. Born in Sligo, Tommie spent his first 3 working years (1977-80) in the Sligo Journal/Western Journalism. He joined RTE in 1980 and worked as North Western Correspondent (1980-89), Brussels-based Europe Editor (1989 to 2001) and Belfast-based Northern Editor since then. Tommie is well known for his in-depth interviews with Gerry Adams, Roy Keane and Sean Quinn, to name a few. This event will take place in the church of Ireland on Wed. July 25th.
Tickets for events are now available on www.eventbrite.ie
The BAF Ticket office will open in July and we will soon be launching our programme; however there are still a few more artists to be announced! Watch this space for details.
For more information on Boyle Arts Festival 2018 please go to www.boylearts.com www.eventbrite.ie or email [email protected] Follow us on Facebook.
Boyle Arts Festival is supported by The Arts Council, Fáilte Ireland, Local businesses and Roscommon Co. Council.