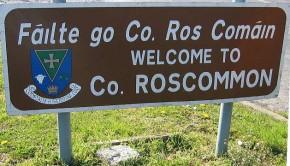 Fianna Fáil TD for Roscommon/Galway Eugene Murphy has said the latest data relating to Live Register figures in Longford, Leitrim and Roscommon is merely a PR spin and a massaging of figures which belies the real truth about a lack of balanced regional development.
Latest reports indicated that the Live Register figures fell by 1,295 across Longford, Leitrim and Roscommon by the end September, a decrease of over 14 per cent. The figures in Longford fell by 639 people or 17 per cent while in Leitrim, the number of people on the Live Register decreased by 331 or 13.7 per cent in the past year, while there was a fall of 325 people or 11.3 per cent in Roscommon in the past year.
Deputy Murphy said however that the while the unemployment figures may have marginally dropped it is only due to the fact that more and more people from rural counties have to seek employment in Dublin and further afield and he lashed out at the lack of job creation in counties such as Roscommon, Leitrim and Longford.
"The programme for Government included a welcome section on job creation. It clearly stated that in excess of 200,000 jobs would be created by the Government and that 135,000 of those jobs would be created in the regions. That is not happening in the regions. If one visits a railway station in Carrick-on-Shannon, Roscommon or Longford at 6 a.m. one will see hundreds of people getting the train to travel to Dublin. Very little job creation is happening in the midlands and the west.  Take for example the case of Moss Vision where 50 new jobs were announced for Roscommon Town in June 2015 but have not yet been delivered. I have raised this matter through a parliamentary question with the Minister for Business, Enterprise and Innovation," said Deputy Murphy.
Deputy Murphy also pointed out that recent PQ replies to his party also showed that one in two IDA site visits in the first half of 2017 were in Dublin.
"Five counties, some of whom still have excessively, and stubborn high, rates of unemployment received just one IDA site visit so far this year. Of the 323 IDA site visits, 155 or 48% took place in the capital. County Roscommon only had one IDA site visit by the second quarter of 2017 and only one visit in 2016 and two in 2015 which is really abysmal. Similarly County Leitrim and County Mayo only had two IDA site visits by the second quarter of 2017 which shows rural areas in the West being largely ignored once again- large parts of the country aren't on the IDA's or indeed the Government's radar.
"The facts speak for themselves-in 2015 only 180 jobs were created by Enterprise Ireland supported companies in County Roscommon, in 2016 there were only 133 new jobs created by Enterprise Ireland in County Roscommon.
"IDA jobs created in County Roscommon in 2015 amounted to 108 and to just 34 in 2016.
"During the same time periods for 2015 and 2016 in Dublin there were over 19,000 new jobs created by Enterprise Ireland supported companies and over 15,000 new jobs created by IDA supported companies," said Deputy Murphy.
"Unless this Government gets its act together, rural Ireland will continue on this downward spiral.  Communities will decline and our young people will be forced to head to larger towns and cities in search of work.  There needs to be a rural strategy put in place to ensure that the infrastructure is in place to attract investment and to encourage local businesses to grow," concluded Deputy Murphy.