Events
Musical Society review successful year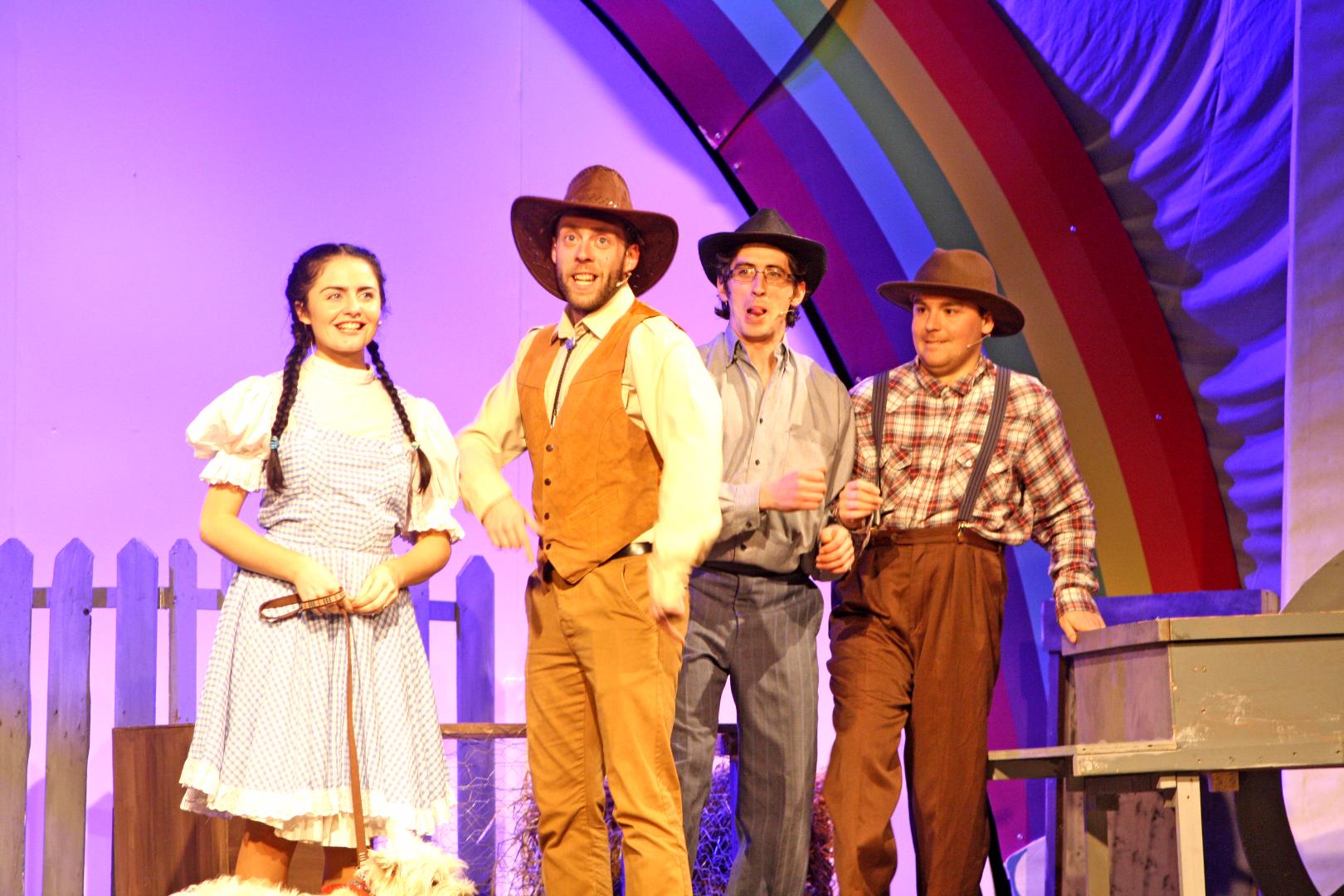 At a very well attended AGM recently, Boyle Musical Society director and choreographer, Vivienne Moran revealed that the Society's forthcoming show, due to be staged in November, will be Hairspray.
(by Brendan McGee)
Boyle Musical Society has never staged this ambitious show before and audiences are in for a real treat when the show finally hits the stage. Rehearsals will begin on September 5th and anybody interested in twelve weeks of music, dancing, drama and fun, is welcome to join.
In a summary of her third and final year as Chairperson with Boyle Musical Society, Liz Gannon, recalled what a busy and successful year it had been for the Society. She thanked the Secretary, Patricia Golden and Treasurer, Deirdre Moran for their very hard work over the last year and she also acknowledged the very talented, enthusiastic, dedicated and competent committee who had ensured the smooth running of various events throughout the year, together with yet another successful show.
The Wizard of Oz ran for five memorable nights in November. Liz paid tribute to all who helped make this show such a success especially the hardworking cast. Tributes were also paid to the production team, stage, set and backstage crews, sound and light teams, stewards, set painters, ticket and programme sellers, tea ladies, shop assistants, make up and hair teams, all who provided sponsorship and all who attended the shows in such vast numbers. She acknowledged the massive support given to BMS from the wider community, during the year and said the Society were delighted to be able to return some good will, by loaning lights, costumes, the piano and personnel to various organisations in the town.
December brought a very special performance of Christmas carols to a Midwinter's eve mass, in St. Joseph's Church and the year was rounded off nicely by four nominations for The Wizard of Oz in the annual AIMS awards. A delegation of Society members travelled to Killarney in June, to pick up a well deserved award for Best Stage Management. The new St. Joseph's Church Choir, which consists of several members of BMS were also wished well.
The outgoing chairperson concluded her report by thanking everybody, including the committee members who are stepping down this year and she wished the Society another memorable and successful year.
Following the Secretary and Treasurer reports, the new committee was announced. Officers are, Chairperson: Siobhan Gallagher, Secretary: Patricia Golden, Treasurer: Deirdre Moran, and PRO: Brendan McGee. Committee members: Irene Madden, Eugene Beirne, Nigel Cleary, Diarmuid Beirne and Aileen Madden. Filling committee positions vacated by Joe O'Donnell, Sadhbh Duignan, Darragh Beirne, Marie Kennedy and Damien Regan are new committee members, Mandy Toolan, Rhona McGrath and Sean O'Dowd.
Rehearsals for Hairspray will begin on Monday September 5th and the show will run from Wed. 16th to Sun. 20th November 2016 in St. Joseph's Hall, Boyle.
For more information please go to www.boylemusicalsociety.com or follow BMS on Facebook.
(pic: Benny Morgan)