GAA
Nestor Cup visits Boyle's Abbey Park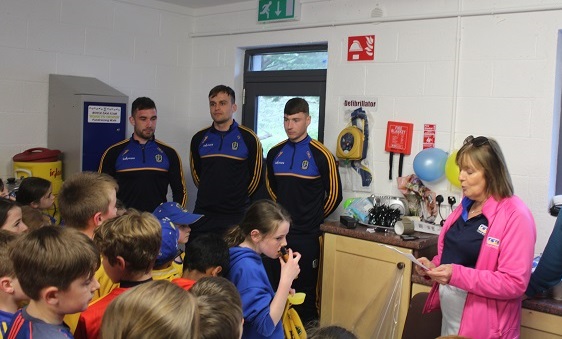 The Nestor Cup, along with some of the Boyle members of the Roscommon team, visited the Abbey Park on Thursday evening.
They were met by an enthusiastic audience who were all eager to hold the cup and have an historic photograph taken with it.
Club Chairperson Kathleen Hanmore welcomed Enda, Cian and Evan (Donie attended later) and congratulated them on their great win and welcomed them back to 'where it all started'.
Barry Feely also addressed the gathering and spoke of the joyous occasion it was to be a Boyle clubman.