News
New items for Connaught Rangers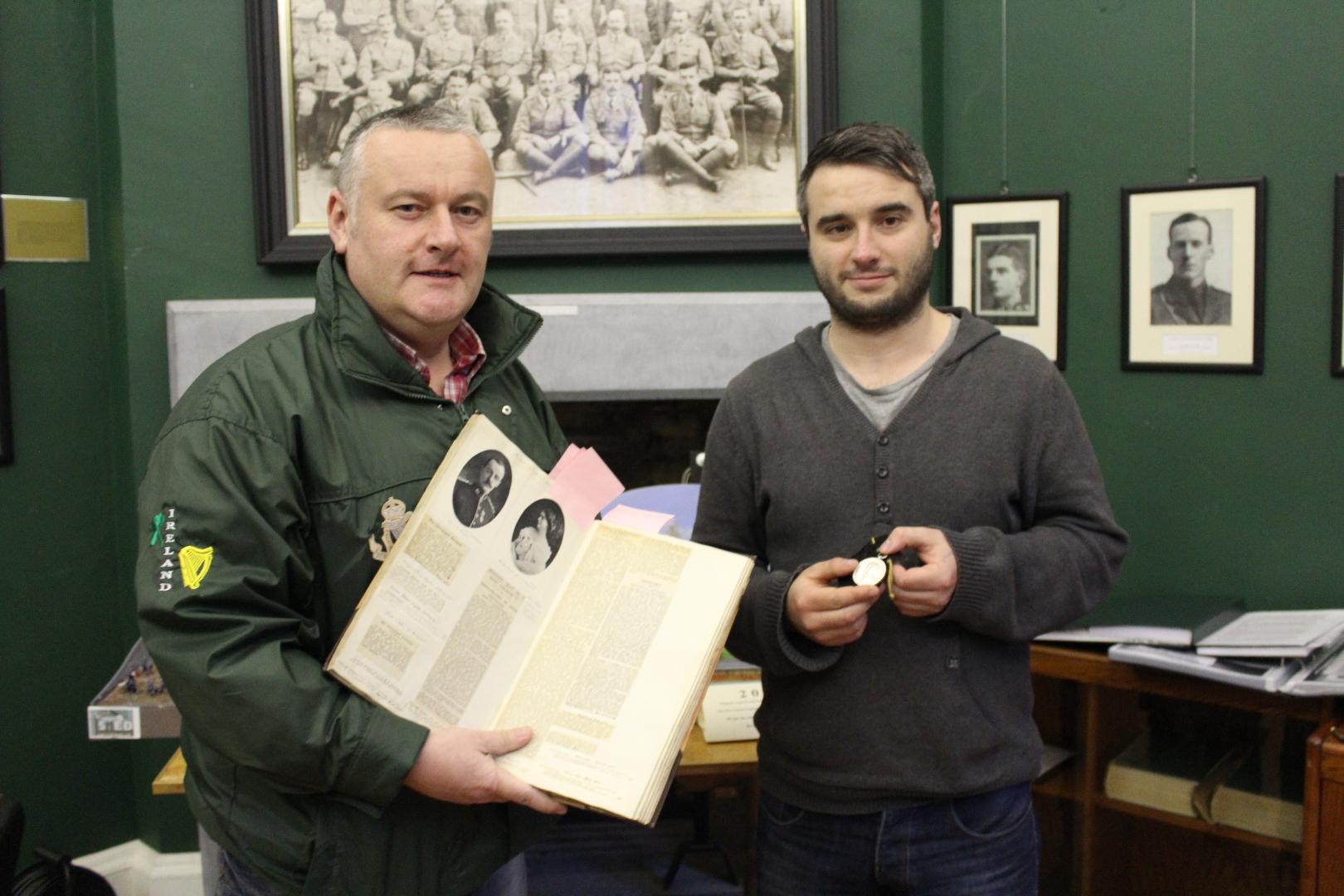 The Boyle based Connaught Rangers Association were delighted recently to receive some new memorabilia relating to the Connaught Rangers.
On Sunday November 8th Raymond and Jamie McKeever traveled from Dublin to donate a large collection of items relating to the Connaught Rangers.
They donated what has been described as a very rare collection and one that is unique for a museum in Ireland.
The collection consists of a range of Connaught Rangers medals and other artifacts which the McKeever family have looked after for many years.
The main piece is a medal called the Delhi Durbar which is extremely rare and was presented to a Sgt cook called Garland (a soldier in the Rangers) while serving in India during the Kings visit in 1911.
It is  believed that only a small number of these medals were presented and only to those soldiers serving in India at the time.
The new donation (as pictured) will now go on display with the other Connaught Rangers collection in King House.
Boyletoday.com main pic shows outgoing Connaught Rangers Chairman William Beirne and King House Tour Guide Jason Douglas with some of the new items.