News
New Outdoor Infrastructure Fund aims for a 'safe reopening'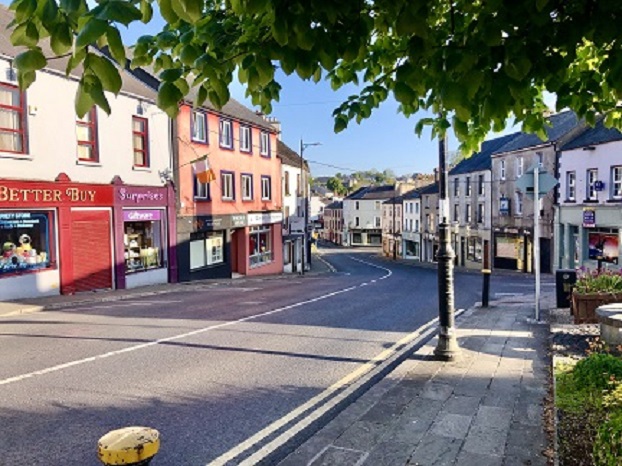 Minister for Transport, Eamon Ryan T.D. has announced the opening of a new €15 million 'Additional Outdoor Infrastructure Fund' to help ensure a Safe Outdoor Summer. The funding will support local authorities in enhancing outdoor urban space and improving walking and cycling infrastructure. This will assist the safe outdoor re-opening of society as Ireland gradually from current COVID-19 public health restrictions.
Local authorities are invited to apply under the funding stream for short term measures which will help create safe outdoor urban spaces for the public. The measures will need to be quickly implemented and provide areas in villages, towns, and cities where people can walk, cycle and gather outdoors while practicing social distancing.
The funding will allow for changes to traffic management arrangements to facilitate the reallocation of road space to improve facilities and safety for urban pedestrians and cyclists. Examples of projects eligible for funding include:
Street pedestrianisation measures
Reallocation of road and street space, using footpath extensions, bollards, public seating etc.
Traffic management arrangements
Other minor improvements.
Dr Bláithín Gallagher – Constituency Spokesperson and National Coordinator of the Green Party/An Comhaontas Glas said: "Over the last number of years, our town and village centres have been hollowed out leaving many with no friendly and attractive public spaces where people can gather and socialise. The pandemic has highlighted this problem. The Green Party's initiative of Town Centres First, as provided for in the Programme for Government, is designed to reverse this decline.  This 'Additional Outdoor Infrastructure Fund' is another step in the right direction, making for safer, attractive and more accessible places for communities to gather, particularly in the summer months to which we are we are all looking forward.
Minister for Transport, Eamon Ryan T.D. said: "While we continue our efforts with social distancing, we also need to provide ways for people to meet, exercise and access local amenities in a safe way, so we can all have a good summer. Through a combination of government initiatives, local authorities will now have the resources required to help reimagine our cities, towns and villages so that they can prioritise outdoor living in the summer months. We want to facilitate local businesses and the public in making the most of our outdoor spaces so that recreational activities can be safe and enjoyed by all."
The fund will also complement other Government initiatives such as Fáilte Ireland's new €17 million Outdoor Dining Enhancement Investment Scheme and the €14 million Outdoor Recreation Infrastructure Fund for areas outside our cities and towns/villages, recently launched by the Department of Rural and Community Development.
The Additional Outdoor Infrastructure Fund will be administered by the National Transport Authority (NTA) as part of its overall national funding programme. A circular has issued to all local authorities with information on how to apply to the programme with allocations announced in the coming weeks.