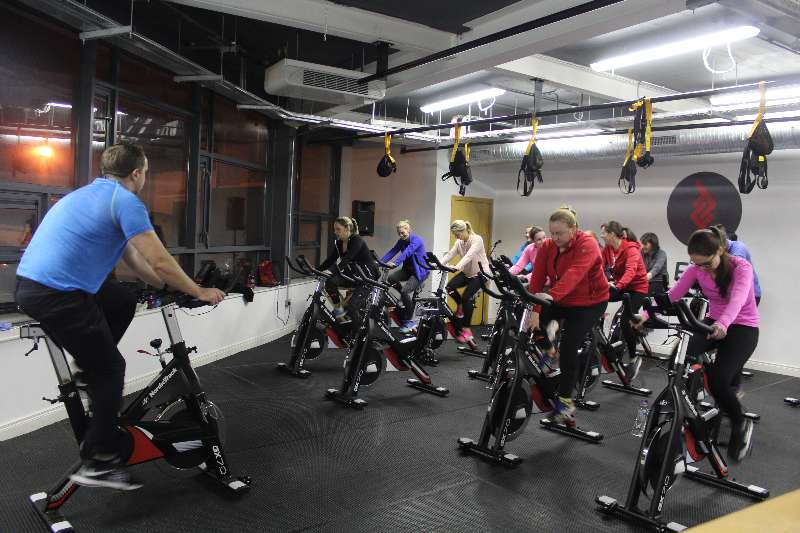 The highly acclaimed Fitt Factory Fitness Centre in Boyle reopens Monday January 6th for the 2020 season
With up to 20 classes per week, 7 different styles of class, loads of great equipment in a welcoming atmosphere, there is something for everyone at the Fitt Factory.
And with all classes open to both men and women, free secure parking and shower facilities, all in a warm and friendly facility, now is the time to plan to shed the Christmas and New Year excess and book your class at the Fitt Factory at the rear of the Spool Factory in Boyle.
Check out the Fitt Factory on Facebook or message Siobhan on 086 0878676 for more information or to book a class.
Classes from January 6th:
Monday
6.45am – Pedal Power Spin Class
9.45am – Pilates (new)
6pm – Run Strong
7pm – Fitt Hiit Mix
Tuesday 
9.45am – Kettle Bells
11am – Zumba
7.30pm – Pedal Strong
Wednesday 
6.45am – Pedal Power Spin Class
1.10pm – Fit Hiit Mix
7pm – Step and Tone
8pm – Pedal Power
Thursday 
9.45am – Pure Pilates
11am – Bring your baby pilates
7pm – Pure Pilates
8pm – Mens Pilates
Friday 
6.45am – Pedal Power
1.10pm – Lunch Hiit Mix
6pm – Zumba
Saturday
11am – Bambini Dance Class for toddlers
Boot Camp 20th/22nd/24th/28th/30th/1st. Bookings to Siobhan on 086 0878676