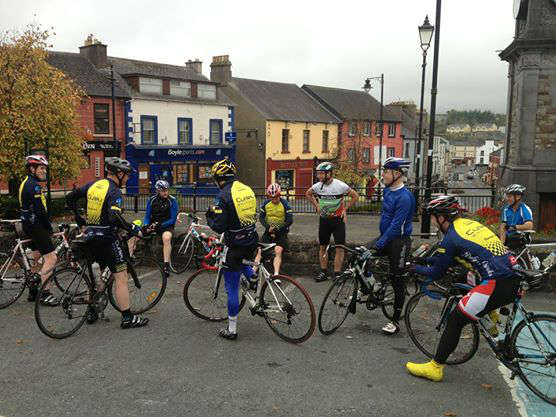 Curlieu Wheelers cycling club will be holding a series of "Social Sunday" spins in the coming months where the focus will be very much on enjoyment and new cyclists.
The pace will be very leisurely and totally focussed on the social aspect of cycling.
We will cover whatever distance you are comfortable with and stop for tea/coffee and refreshments during or after the spin.
Current members will accompany you every step of the way.
If you were thinking of getting back on your bike this year, these Social Sunday spins are for you.
Make new friends, get helpful advice on cycling and bike maintenance, feel fitter, get confident on the road.
Our first Social Sunday will be February 22nd at 10am from the clock in Boyle.
Route leader on the day will be Eddie Conroy. Please feel free to contact Eddie for more details on 086 2574257 (after 6pm) or any member of the Curlieu Wheelers.
A cycling helmet is compulsory. Everyone is welcome.
Club cycle will take place on Saturday 21st at 10am as normal