Events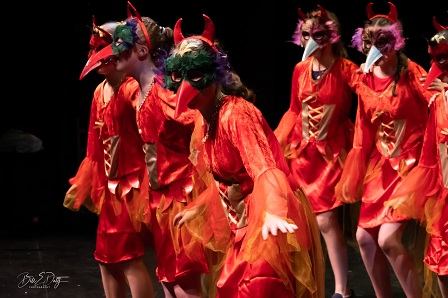 Published on September 9th, 2019 | by BoyleToday.com
New theatre company comes to Boyle
A new Theatre Company will soon commence operating in Boyle!
The highly acclaimed Majella Flanagan Theatre Company will commence operation in the Spool Factory on Saturday afternoons providing a range of fun-based classes including acting, singing and dancing for young people aged 4 to 18, audition technique, speech & drama and school packages: workshops, school musicals/plays, LSMD grade exams etc.
Registration afternoon will be Saturday October 12th (3-4.30pm) with classes commencing Saturday October 19th
The aim of the Majella Flanagan Theatre Company is:
To provide quality theatre education and experience for young people in the Midlands and West.

To ensure that through drama classes and live theatre experience, young people have rich opportunities to be creative.

To provide a safe, positive, inclusive learning environment for groups of children with age appropriate material

To ensure learning is inspiring and fun and contributing to the local community
Majella Flanagan lives in Roscommon and has been teaching 4-18 year olds acting, singing and dancing for over twenty years. She enjoys exploring the magical world of theatre with her students in a fun-based environment while supporting them in building their confidence, making new friends and reaching their full potential. 
She is very excited to announce the soon to open new centre for Majella Flanagan Theatre Company in The Spool Factory in Boyle. Majella has directed many productions for secondary schools and continues to do so. She has been previously engaged to direct shows by St. Joseph's College Summerhill, St. Aloysius College Athlone, Coláiste Chiaráin Athlone and Meánscoil Muire Gan Smál Roscommon. She currently works with Castlerea Stage School which is affiliated to Castlerea Musical Society.
Majella has a teaching qualification in performing arts from Leinster School of Music & Drama. She has won several awards for her performances in a number of musical productions over the years. When she is not teaching, Majella enjoys treading the boards herself with groups such as Castlerea Musical Society and Bravo Theatre Group.
Majella Flanagan Theatre Company is very much a family affair. Her daughter Laoise works alongside her in classes and is currently studying Primary Teaching with the Froebel Department at Maynooth University. Majella's husband Aidan and son Dáire are also very much involved in the business, especially around production times.
Majella continues to direct productions with her students which are enjoyable for cast, crew and audiences alike. The mission statement of Majella Flanagan Theatre Company focuses on the young people's enjoyment and progress throughout the duration of classes within each term and season.
Majella hopes to continue sharing her passion for the arts with her students and is looking forward to welcoming new students and parents to Majella Flanagan Theatre Company's Boyle centre.
If you would like more information or to book a place please call 086 382 4545 or email flanaganmajella@gmail.com