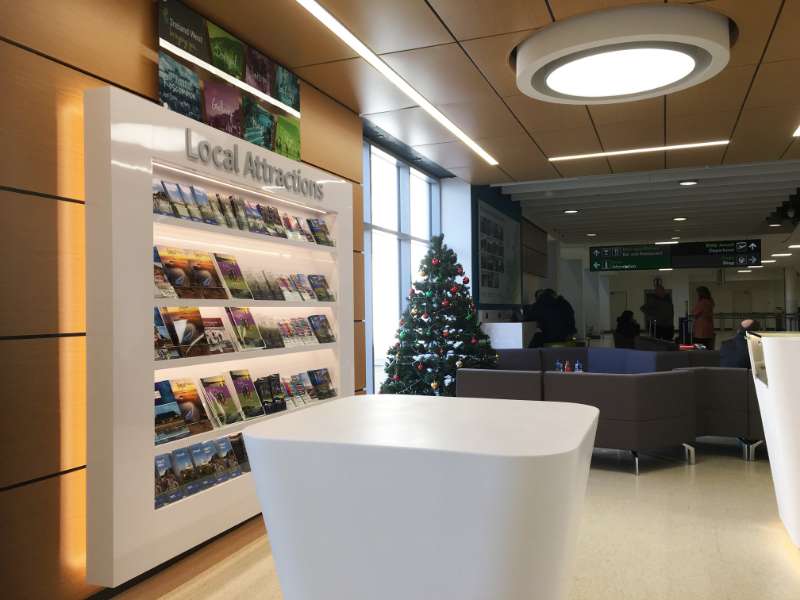 A new Visitor Discovery Centre was opened recently by Minister Michael Ring at Ireland West Airport.
The Centre is part of the ongoing transformation programme at the facility, aimed at modernising the airport terminal and making the passenger experience a better one for customers.
The new space will showcase the very best of what the West and North West of Ireland has to offer and be a fantastic first impression of the West as overseas visitors arrive into the airport.
The space will be available for local producers, craft makers and local musicians to showcase their talents and create a vibrant atmosphere all year round for inbound visitors.
With the addition also of new seating, tables and a charging station for mobile and laptop devices it further enhances the passenger experience at the airport.