News
Rail and Bus services affected today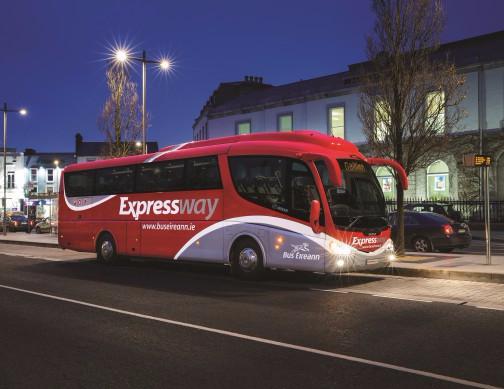 Bus Eireann and Irish Rail customers in Boyle are being affected by today's Bus Eireann strike.
Customers on Bus Route 23 that goes through Boyle, will be without a service today Friday 24th March as Bus Eireann workers go on strike.
Route 23 serves the Dublin to Sligo and Sligo to Dublin route with three journeys to and from Boyle scheduled every day.
All services operated by the company, with the exception of school buses ceased from Midnight.
In addition, some rail services have also been cancelled or curtailed on the Sligo to Dublin and Dublin to Sligo routes:
The 05.45 service from Sligo that departs Boyle at 06.17 has been cancelled
The 08:00hrs Connolly/Sligo will operate to Longford only.
The 09.00 Sligo to Connolly that departs Boyle at 09.33 has been cancelled.
It is understood there will be curtailment to most of the services on the line today.
Further rail information here
The rail delays are arising from picketing associated with the Bus Éireann dispute. Iarnród Éireann say they are not a party to this dispute.
Bus Eireann has issued a statement saying:
Bus Éireann are extremely disappointed that Unions have called a strike at the company from midnight tonight.
Industrial action will cause major inconvenience to our customers and exacerbate the perilous financial situation at the company.
The company is facing insolvency in a few short months and not acting to implement cost savings urgently would be completely irresponsible.
We sought savings of €12m from a payroll of €133m – or 9% – but Unions were only prepared to cede €0.5m on the current overtime bill of €13m.
The efficiencies we are seeking to introduce relate to work practices, which must be put in place if the company is to have a viable and sustainable future.
We apologise to our customers for any inconvenience caused by Unions' action and want to reiterate that School Transport services, GoBe.ie, Eurolines and cross-Border Translink operated services should not be affected by this strike action.
However, the trade union Siptu said the real agenda of management was "to prepare the company for the future privatisation of public bus services".