News
'One invoice' business units available to lease in Boyle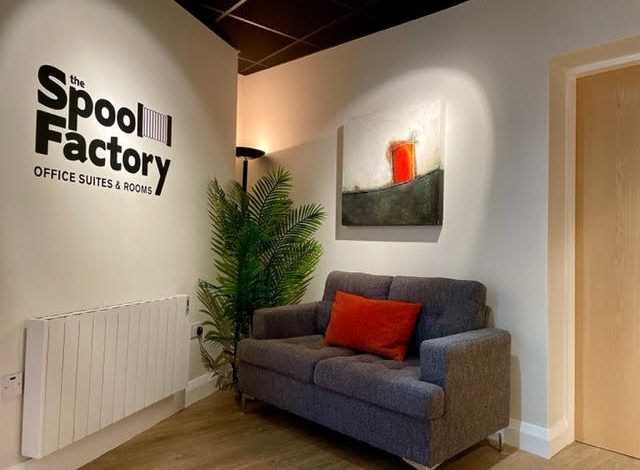 A small number of 'one invoice' new office/business units and rooms in the Spool Factory Co Working Hub in Boyle are now available for lease.
These modern, bright, ground floor offices suites, in different sizes and styles, can each accommodate from 2 – 5 people in a wide variety of uses from offices to consultation rooms, with one highly visible unit suitable for a host of business uses soon to become available..
The units are also suitable for start ups or established business who would like to have a presence or satellite office in this area.
These Private Office Suites provide a dedicated, secure area for your business while also retaining the networking opportunities and shared amenities you get from being part of the Spool Factory Co Working Hub.
Apart from being located in one of the best known and most modern buildings in Boyle, the Spool Factory Private Suites are a 'one invoice' development. Your one monthly invoice covers your rent, rates, light, heat, water, cleaning and 1000Mb broadband, making life easier for you in a building with exciting plans for the future.
Also available for those who want something less formal are the 1st floor private offices – available for daily, weekly or monthly rental.
Located on the co working floor, these offices give you the privacy you need to make and take calls but still benefit from the enjoyment of being able to network with other co or remote workers on the same floor.
If you would like to book a desk, discuss leasing our 'one invoice' new offices or would like to view the facility at any time, please contact Brian on 0862575032 or [email protected]