News
Parking restrictions planned for Military Road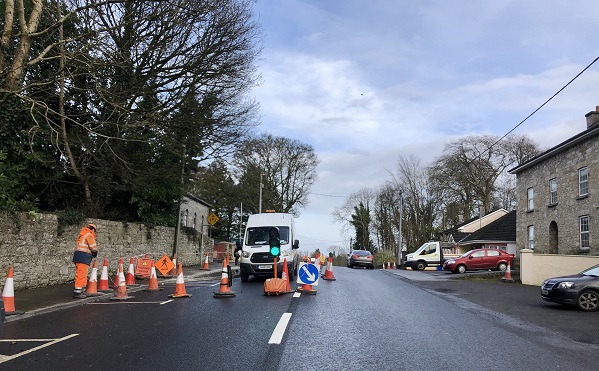 Parking restrictions are scheduled to come into place this morning (Wednesday) on Military Road in Boyle to facilitate construction of the Lough Key to Boyle cycle path.
According to contractors for the project Harrington Ltd, "the restrictions will be in operation from 8am to 6pm on Wednesday February 19th until Wednesday March 4th".
"During this time there will be no parking along sections of the N61 Military Road".
"Flagmen/Traffic Lights will be in place for the tie in works to safeguard the workers, public and works site", according to the contractors.
Boyle Family Resource Centre has asked all those who use their premises to be aware of the restrictions when visiting the Resource Centre and or Counselling and Psychotherapy building:
"Please allow a little extra time when coming to the Centre. Parking is free in town and there's a car park beside the Post Office and you can walk across the footbridge".
"This is all due to the construction of a cycle path connecting Boyle to Ireland's Best Public Park 2020-Lough Key Forest Park."
"We cannot wait for this exciting path to finish, a wonderful addition for our town, people and tourists" concluded the Family Resource Centre.