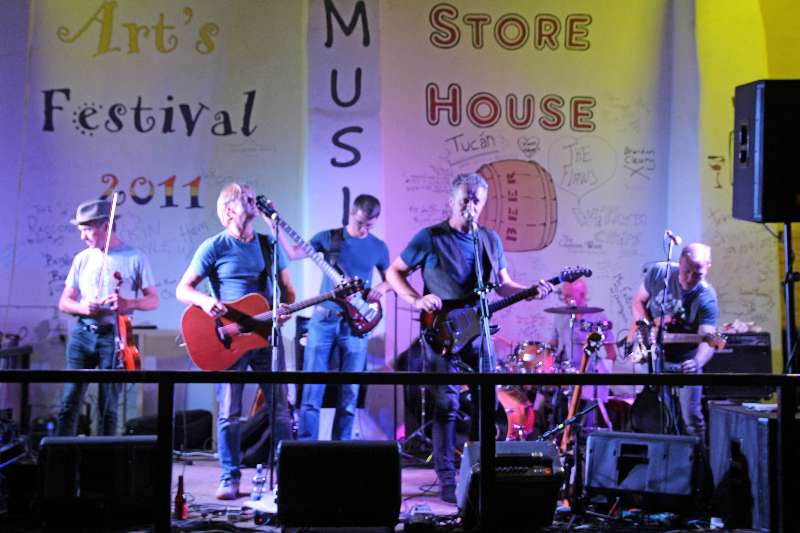 The nationally renowned Boyle Arts Festival continues until July 30th and there is still time to see some fantastic performers, events and exhibitions over the coming days.
(By Brendan McGee)
In our concert programme, Guitarist, John McGlynn will perform in King House on Wednesday at 6pm and one of this year's headliners, soprano Regina Nathan, will perform in the Church of Ireland on Thursday. On Friday, The Celtic Tenors will perform in the Church of Ireland, while later that evening, Eddi Reader will play in Daly's Storehouse. Saturday will see performances by the Irish Guitar Quartet and Martin Hayes with David Power in King House. The Festival concert programme will conclude on Sunday, with a performance by the Inishowen Gospel Choir in St. Joseph's Church.
In Drama, The Beezneez Theatre Company will present 'Turning Mammy' in St. Joseph's Hall on Wednesday, while Jon Kenny & Mary McEvoy will present 'The Successful TD' in the same venue on Saturday evening.
Comedian, Chris Kent will make a welcome return to Boyle on Thursday, for a performance in King House at 10pm.
Look out for exciting lunchtime performances in King House, from Saxophone duo Robert Finegan & Andrew Mullan on Wednesday, Pianist Jimmy Goeijenbier on Friday and The Rafter Family on Saturday.
In our Literature programme, Gerard Hanberry will look at Great irish love songs and some of the women who inspired them, when he presents 'On Raglan Road' on Thursday in King House. Authors, Sinead Gleeson, Christine Dwyer-Hickey and Nuala Ní Chonchúir will read from their work in King House on Friday evening and sports writer Garard Siggins will read from his books in King House on Saturday. Enjoy an evening with The Moylurg Writers in King House on Sunday.
In the film programme, look out for 'Boyle – Above & Beyond' on Wednesday at 4pm, 'Boyle – Through The Magic Lantern' on Thursday at 1pm and 2pm and 'Picnic at hanging Rock' on Saturday at 3pm. All films will be shown in the King House auditorium.
For more information on Boyle Arts Festival 2017, please see our programme or go to www.boylearts.com www.eventbrite.ie or email [email protected] Telephone 0719663085. Follow us on Facebook .
As always, the centrepiece of Boyle Arts Festival is the main visual Exhibition, housed in the beautifully restored King House. Several other exhibitions, including the highly acclaimed Local Artists exhibition, will take place during the Festival and details will be available in the programme.
BAF 2017 will conclude on Sun. July 30th
The Boyle Arts Festival office, situated beside Marian's on Bridge Street is open until July 29th . Details and tickets for all the events will be available from here. Tickets for a selection of events will be available to purchase in advance on www.eventbrite.ie
(Special thanks to Benny Morgan for capturing the events on camera)