News
Plans for new Retreat in Kingsland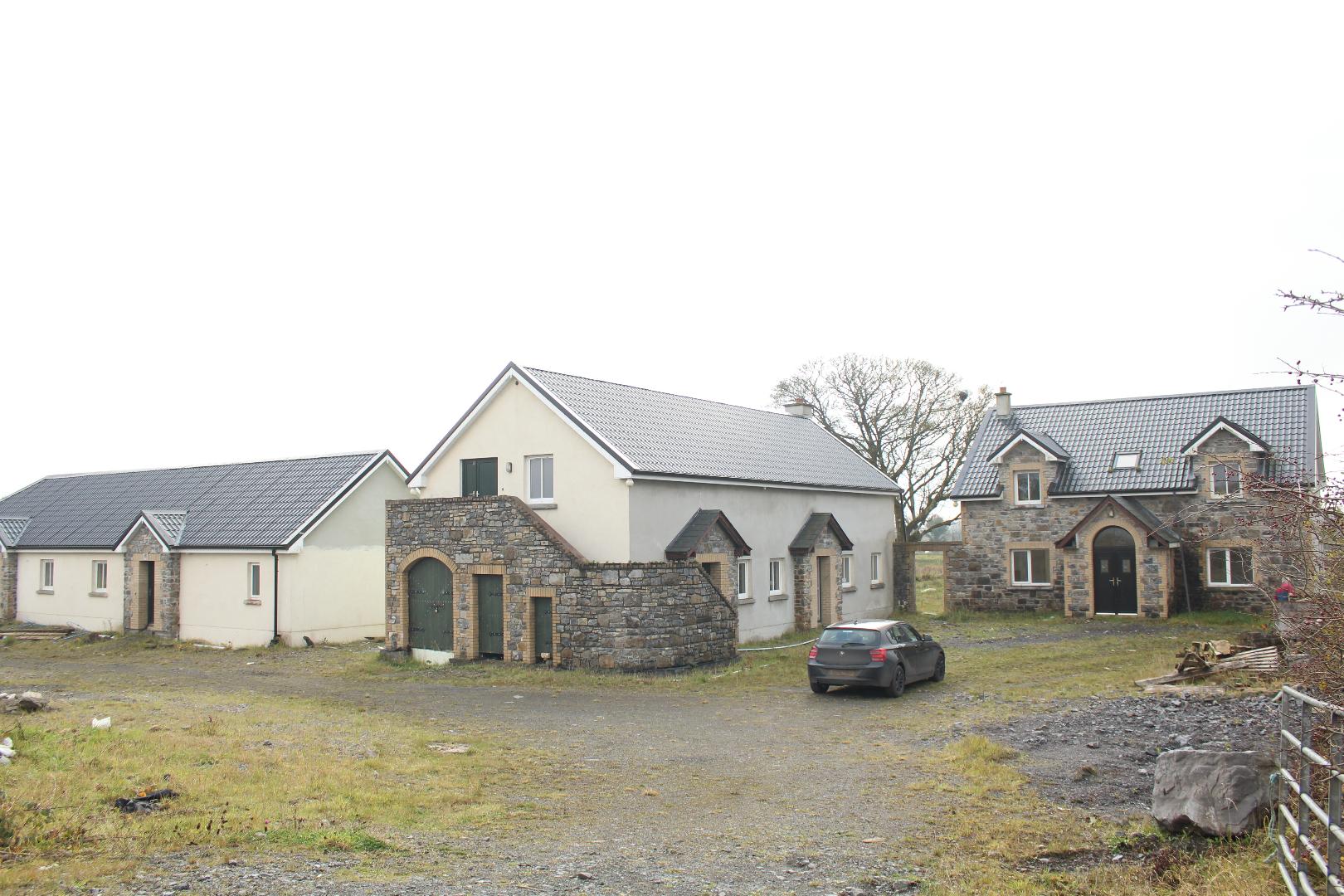 A love affair with the Emerald Isle and the chance purchase of a property outside Boyle will soon see the establishment of Kingsland Cottages ADHD Retreat.
Arriving in Ireland having sourced a property last summer Jayne Bond, her husband and two children made a major life change and moved from the hustle and bustle of London to the peace and tranquility of Kingsland.
With the newly purchased properties having reached 2nd stage fixing by their previous owner, the Bonds initial intention was to use the buildings as a residential home.  However, they have been inspired to use the properties for the wider reaching communities in both Ireland and the UK.
According to Jayne: "Rural Ireland has so much to offer in respect of amenities.  You have Lough Key, Lough Gara, Waterways Ireland, fishing and numerous outdoor pursuits in a calm relaxing environment.  So we put our thinking cap on as to what we could do with the properties that would benefit the community."
"As a family, we have always supported many charities, all closely connected to the world of sport and celebrity.  We have hosted a community cohesion/anti racism football match and gala dinner with a schools programme for the Arthur Wharton Foundation while living in the UK.  We have also supported a children's charity that offers mentoring for children from disadvantaged backgrounds and children struggling with ADHD/ODD."
Jayne also has a wealth of contacts in the sports world throughout the length and breadth of the UK.
These connections along with helping various charities and especially children who have ADHD got the Bond family thinking.
And so the idea of turning their newly purchased properties in Kingsland into a sports retreat for recently diagnosed children with ADHD was born.
When up and running it is hoped the centre will provide an opportunity for children to be coached and mentored by former premiership footballers and sports men and women who have reached the top of their game.
" Our  aim is simple" says Jane.  "We want to help a child/children by directing their energy correctly.  If we find the next Louis Smith on the back of this work, all well and good!"
 "ADHD effects two parts of the brain, activity and focusing.  The activity in the brain overpowers the focusing leading to impulsive behaviour. The bi-product of ADHD is excessive energy, also, a quick sharp mind that fires in lots of directions."
The parents are often worn out with exhaustion and siblings living with an ADHD child are under huge pressure.  ADHD is a family issue and the properties we have bought lends themselves very well to creating a mentoring holiday retreat for families living with ADHD.
ADHD can be fuelled by city living.  A frantically busy mind with city living can be catastrophic, couple this with a child going through puberty and you have a child that can make life changing mistakes through impulsive behaviour.  Learning to calm yourself naturally and focusing the energy into an interest can help an ADHD child.
Jayne believes rural Ireland is perfect for this having the calmness of fields with little to complicate an overly busy mind.
"Back in the UK we know of a child who was an incredible runner.  He reportedly came home from school and said "Mum, I came third in the county in cross country.  I would have come first, but I dropped my mobile phone".  The child had no training, just turned up for school as normal.
"We discussed this child with the Olympian High Jumper, Dalton Grant.  Dalton offered to train this boy.  Just imagine if this child was able to focus on his sport.  You have Olympic gold just waiting to happen!"
"Here in Kingsland our target families will be boys between 10 to 16 years old who have just been diagnosed.  We will organise a professional sports person/actor or business coach to mentor the child whilst the family has some quality down time.  We will only accept families who have been referred to us via the HSE, GP, School, Gardai and Charities."
"We will harness that energy and give the child a focus on what they enjoy.  Ireland could be sitting on a wealth of incredible sports people who are simply misdirecting their energy and falling into the category of social outcasts"
"In addition, we will continue our schools programme and the mentoring room will be dedicated to the life of Arthur Wharton, the worlds first black professional footballer and trailblazing athlete and we will also offer mentoring with the charity Sporting Memories, who work with dementia patients.  Using sporting memories to stimulate memories for people living with dementia."
Jayne's connections have led to a celebrity wall of fame of actors/sports people supporting the project.  One celebrity ambassador living with ADHD is Kirk Norcross from the TV show TOWIE.  Kirk is going to support our social media campaign and he has 1.2 million twitter followers.
http://www.sundayworld.com/style/showbiz/kirk-norcross-adhd-made-me-hate-myself
Mentors include ex Chelsea, Tottenham, Newcastle, Ipswich Town footballers, world champion kick boxers, TV soap stars, actor and reality stars from Big Brother and The Voice.
Each holiday will be a totally bespoke experience based on the families requirement.  No sport will take place on site, we will engage with local sports clubs and use the facilities to benefit businesses in the area.  The properties will be self catering and the celebrity mentor will also stay at the retreat.
According to Jane, Louis Smith the Olympian gymnast is a prime example of a sport person who used ADHD as a quality, not a disability.
Thomas Edison was thrown out of education for having an "addled" mind.  He was not "addled" he had a strong ADHD brain that was superior to his teachers.  http://www.thomasedison.com/biography.html
 She concludes "We have a lot of work to do complete the project, but we are keen to engage with companies and business who can benefit from our plans.  As you can appreciate, with so many high profile people linked to this venue, the website will attract lots of traffic and this will be a great advertising platform for those involved."
Jayne can be contacted on 00 44 7831 886111