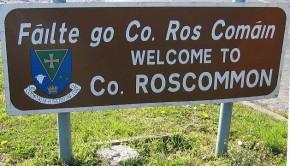 Are you passionate about our beautiful town? Do you want to help energise and reinvigorate Castlerea?
Would you like better facilites & amenities in the town? Or to help create new jobs in our area?
The newly formed Castlerea Town Team committee wish to invite you along to a public meeting on Wednesday 2nd March at 8pm in the Trinity Arts Centre.
The meeting will help agree an approach for our town and consult with you on the development of the area.
Our aim is to make Castlerea a better place to live, work and play through strong partnership with our retailers, consumers, citizens, local communities and the local authority.
All members of the public are invited to attend, so come along and show your support.