News
Recalling the success of Boyle 2000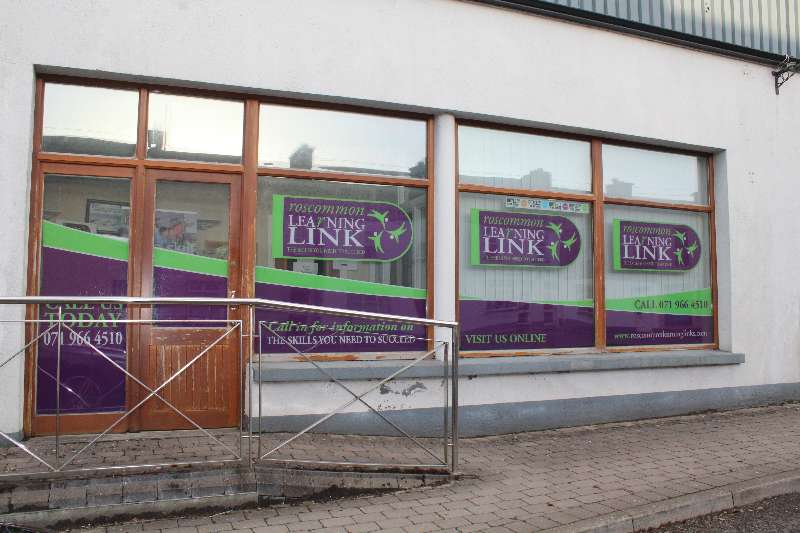 Interacting in the Computer World is a basic skill for the future…..those were the words discussed at the first Community meeting of Boyle 2000 in January 2000.
The main objective of the group, many of whom are still on board today, was to overcome both social and academic disadvantage by ensuring access to technology training for children and adults in the community of Boyle.
As a group we recognised that computer literacy would be a basic skill for the future and community training of the wider community would be an investment in our town.
Roll on September 2000 and all 4 schools in Boyle had a Computer Suite (through funding accessed by the group) and almost 400 Primary School children were ready to undertake weekly IT tuition – a novel concept at that time in Ireland.
By 2002 a pilot project was undertaken to offer ECDL Certification to 6th Class students. This project generated interest across the island of Ireland and the Boyle Schools were seen as a model of best practice. School Principals from as far away as Belfast visited the children to see the classes in action.
Demand for IT classes grew and by 2005 there were classes running in Culfadda, Frenchpark, Ballaghaderreen, Riverstown, Kilmactranny, Corrigeenroe as well Scoil na nAingeal Naofa, St Joseph's BS, Boyle Parochial School and Grange NS.
At this stage Community Training was well established and in great demand.
In 2004 Boyle 2000, now based in Elphin Street, sought accredited certification for training through FETAC and ICS (The Irish Computer Society). An application for recognition as a 3rd level outreach Centre for the County was successful and almost 50 students were accredited with Certificates and Diplomas in Business Studies linking with Sligo IT.
Over the years we have also worked with the following –
NUI Maynooth who outreached their Certificate in Counselling Skills for 4 consecutive years
National College of Ireland (NCI) Dublin outreached a Level 8 Programming module
National College of Ireland also outreached their Level 6 two-year First Line Management Diploma.
VEC (now GRETB) – delivering Childcare (Level 6) and Healthcare Modules (Level 4 & 5)
FÁS (now GRETB) – delivering Full-time IT Certified Training to the unemployed
In the depth of the recession, when all funding ceased, we were offered the opportunity thanks to FÁS to deliver full-time IT Certified Training to the unemployed. These courses have been continuously filled since 2010 with over 150 people having reaped the benefits. Many of the students progressed to further education including St. Angela's Sligo, Sligo IT, NUIG and GMIT. Some students have already attained their Degrees. Others were re-trained gaining IT certification and have re-entered employment.
The centre over the years has had wonderful success stories and the project which started in 2000 is a powerful example of our Community, Schools, the Public and Private Sector working together for the Community of Boyle and extending the benefits of all programmes to a radius of approx. 25 miles.
From our start up in 2000 to today we have all witnessed great changes and while very few households had Personal Computers back then it is fair to say no house now is without technology. Children and teens are reared with technology and the skills for the future are rapidly changing.
The current Board of Christopher O'Connor, Brian Nerney, Des Mc Loughlin, Dara Callaghan and Gerry Kielty, together with one of the founder members Siobhan Gallagher and Martina Mc Gee who has been employed with Boyle 2000 since 2008, take great pride in the accomplishments of the group with the initial objectives achieved. They now feel it is time to draw down the curtain on what was initially an innovative project at the time.
The outcomes achieved since Boyle 2000's foundation have greatly exceeded all expectations and those involved are happy to take pride in its successes and move forward with other ideas. With great increases in job opportunities and unemployment figures decreasing since operations commenced at the full-time Adult Education Training programme, they feel the time is opportune to wind down the project this Summer.
Boyle 2000 Board together with Siobhan and Martina thank sincerely the Community of Boyle for their support over the years, to the schools and Fr Gerry, to past employees, the GRETB, Roscommon Leader Partnership, Boyle Chamber of Commerce, Roscommon County Enterprise Board, DSP Employment Services and to the many students who entrusted with them their 2nd chance at gaining certification to allow them progress to employment or further Studies.
Míle Buíochas do gach duine.
(At the request of the Board this article was not published until the 10am Monday embargo)