News
Remembrance Sunday service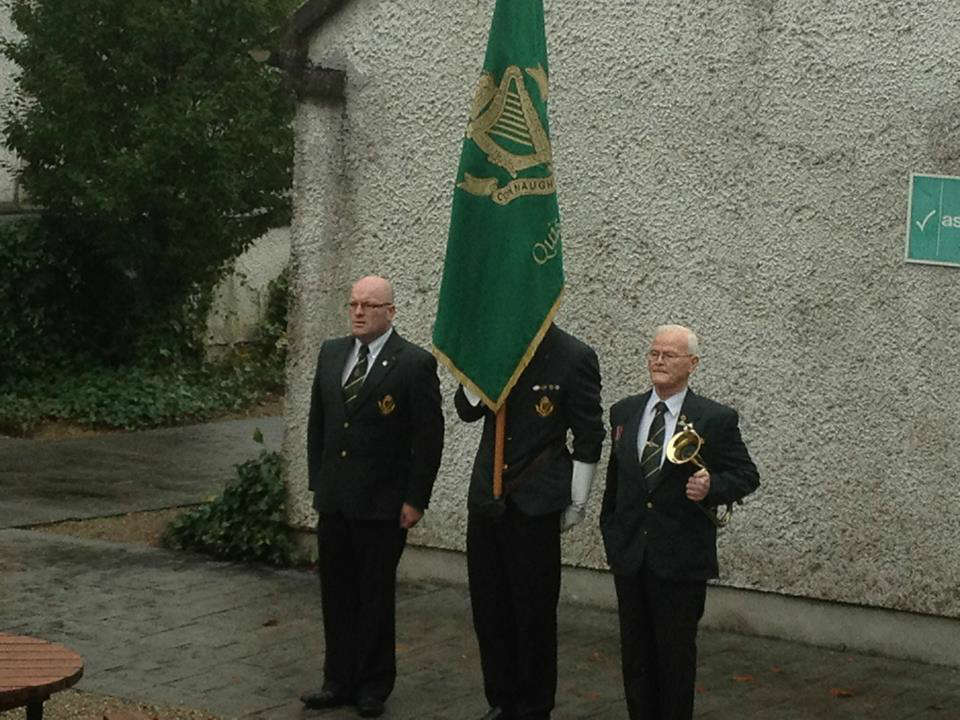 The Connaught Rangers Association wish to extend a general invitation to attend its Annual Ecumenical service of Remembrance on Sunday 9th to remember all Irishmen and Irishwomen who served or died in all wars and conflicts.
This year's ceremony is especially significant as it begins the period of Anniversaries to remember this once forgotten generation of Irishmen and Irishwomen who served during this tragic conflict. The War to end all War's as it became known or "The Great War" was to take 126 men from the Boyle area and have them pay the supreme sacrifice for Peace and Freedom in the World. Whatever one's opinion's on the right's and wrong's of the uniform they wore or flag they served under, it is simply a Christian act that for 15 minutes a year we should remember them.
Our Ceremony begins at 2pm on the 9th of November in the grounds of King House, Boyle, Co. Roscommon. Representatives from different Faiths, Associations and members of the Athlone Town Pipe Band will be taking part in the Ceremony. Wreaths will be laid, the Last Post sounded and a minutes silence observed to remember the Dead. In remembering the   100th anniversary of the first year of World War 1 the names of 22 men from the area of Boyle who were killed between the commencement in August 1914 to the end of December 1914 will be remembered. This format will be repeated for each year's anniversary up to 2018.A selection of Irish laments will be played by the pipers of the Athlone Town Pipe Band to end the Ceremony. If people attending wish to lay a wreath or flowers to remember a family member or just to remember those people who served please make contact with Mr William Beirne on the day.
Our talk this year will begin as usual after the Ceremony at 2.30pm approx, Mr Brian White from the Bray Cualann Historical Society will give what promises to be a very interesting talk about the remarkable efforts by Countess Kingston from Kilronan House to help and offer aid to the many wounded and sick soldiers, also the very unusual cures for wounded soldiers grown and gathered in the Boyle area.
The Connaught Rangers Association wish to thank Roscommon County Council, Mr Tommy Egan and the staff of King House for their continued support, in helping us remember this important period in local and Irish history.
Refreshments afterwards in Patrick's Well.