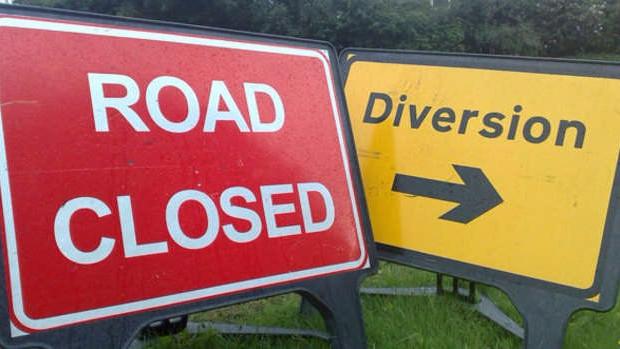 Temporary closing of roads act 1993, section 75 roads regulations 1994, article 12
Irish Water/Roscommon County Council hereby gives Notice of its Intention to close the road referred to hereunder for the period and the reason specified.
Road to be closed :   The L-1814 (Ballinagard Road) will be closed from its Junction with the N63 to its junction with the L-1812 for the period 15th February 2016 to 18th March 2016.
Alternative Routes: Traffic travelling towards Roscommon Town on the N63 shall be diverted along the N63 towards Roscommon Town, turning right after the railway bridge onto Antogher Road, continue to the junction with the Golf Links road, turning right towards the Ballinagard Road, and vice versa in the opposite direction.
Reason for Road Closure:  
Roscommon Countywide Water Conservation & Network Management Project, Stage 3 Mains Rehabilitation Works Contract No. 4 Watermain Replacement (Roscommon Town)
All necessary approach signage and diversion signage will be used at the required locations as per Traffic Management Plan.