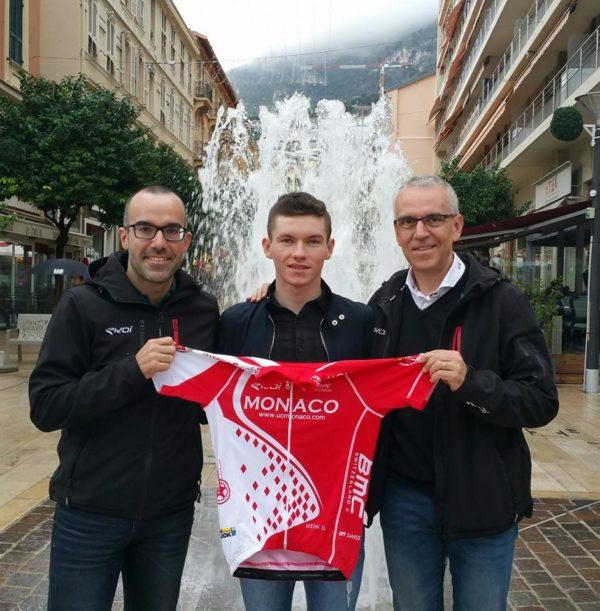 Roscommon cyclist Daire Feeley, has entered the international cycling scene by signing for a French U23 team for the coming season.
Daire will join the Union Cycliste Monaco Development Program for 2017.
The Roscommon youth travelled to Monaco to sign the contract in recent days and will ride with the best riders on the continent in 2017.
For the last three years Daire has rode with TeamiTap, an Irish based talented youth team.
It's an exciting opportunity for the young Roscommon man who has enjoyed a brilliant season on the domestic front.
He finished the year as the country's second-highest ranked amateur rider behind Sean Lacey (Aqua Blue).
He turns 20-years-old next month and having first emerged as a leading rider on the home scene with Donamon Dynamos, he has ridden for the iTap club for the past couple of seasons.
A number of UK teams were monitoring his progress but for now Feeley has opted for France.