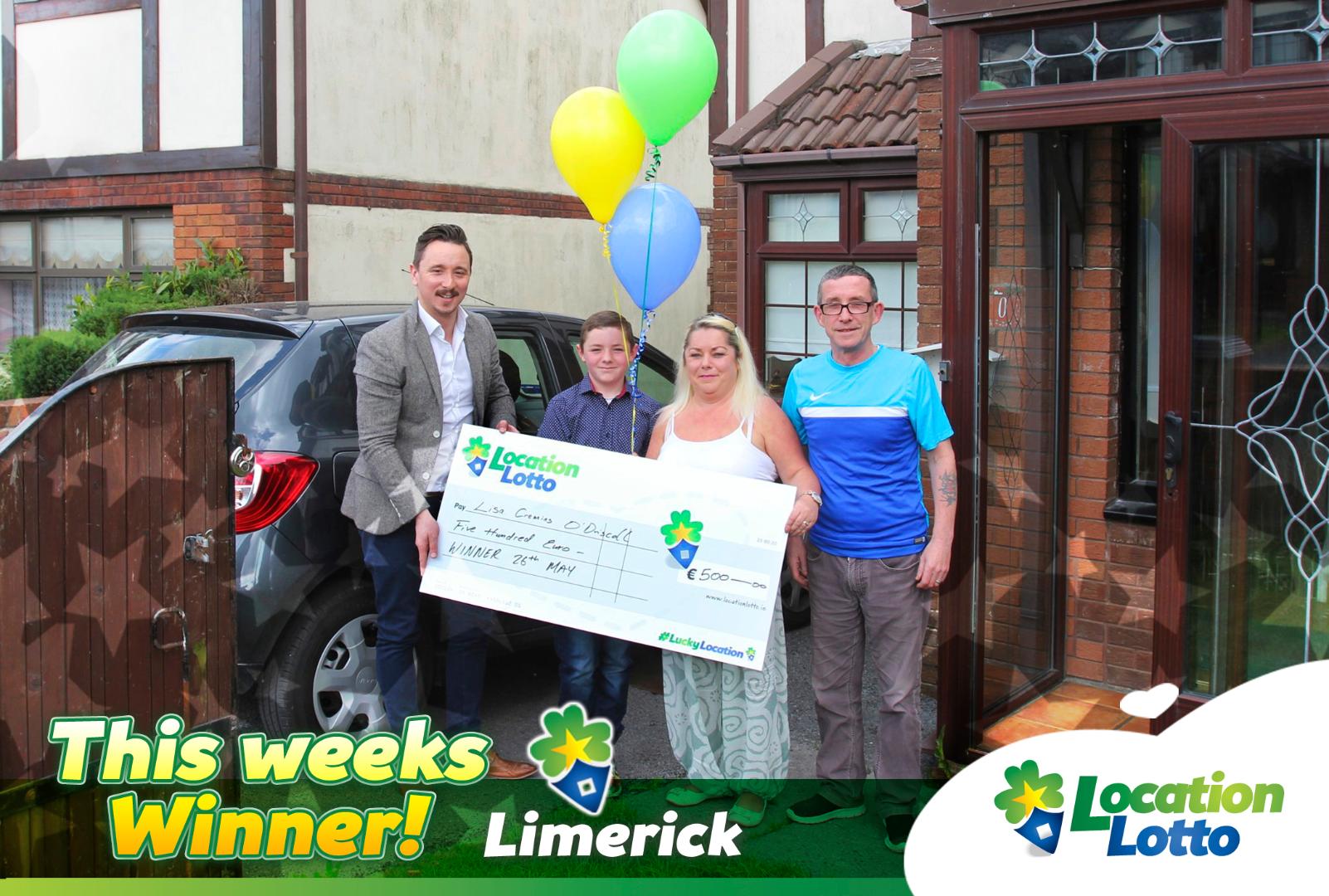 Ireland's first guaranteed winner, community focused, charitable lottery, Location Lotto is the new innovative brainchild of young Roscommon entrepreneurs Barry Walsh and David O'Carroll.
Location Lotto is a weekly lottery which guarantees a winner every time a draw is made while also ensuring that a generous sum is awarded to a local or national charity.
Based in The Hive in Carrick-on-Shannon, Location Lotto's mission is to provide a new exciting lottery platform for players to win a weekly jackpot prize, all the while helping and assisting their local charities with every ticket played. The weekly jackpot winner will be given the choice to select which charity or cause that they would like to receive a matched jackpot benefit.
Location Lotto had its first winner just last week when Limerick woman Lisa Cremins O'Driscoll's ticket was drawn. Lisa scooped €500 cash for herself, which Location Lotto then matched. The matching amount of €500 went to Limerick Marine Search and Rescue, a charity close to Lisa's heart.
How it works:
Location Lotto is simple. Log on to www.LocationLotto.ie and enter your location details including  your new, unique "Eircode" postal code which each and every home in the country has been assigned. With Location Lotto your location is your ticket. You will be provided with specific ticket number when you have signed up which is unique to you as a player and you're ready to play. Each Thursday, you will be entered into a draw which costs just €2 for the weekly chance of winning from €250 to €20,000. With Location Lotto you're not relying on the huge odds of a series of numbers appearing, you just need one number to win. Your location is your ticket! With Location Lotto you also have the added bonus of not worrying about buying tickets each week, you pay €8 plus per month for four tickets in advance, you can also play up to three tickets per week.
As well as winning up to €20,000, Location Lotto will contribute 100% of whatever amount you win to a local or national charity of your choice.
Background:
Both living and working in the north west, both Barry and David have experienced the loss of a close family member. Barry, who works as a Digital Marketing Executive in Sligo Town lost his father to cancer eighteen months ago while David, who works as a graphic designer in Carrick-on-Shannon, was bereaved by the loss of his brother to suicide ten years ago.
"We both just wanted a develop a way to give back to the organisations that helped us and countless others who felt pain and loss through the suffering of loved ones", says Barry. "With Location Lotto, it's just two Roscommon lads who want a clear and transparent way of rewarding the general public for rewarding charities."
David continues: " With Location Lotto, people purchase a ticket for just €2 a week and they're in with a genuine opportunity to win cash for both themselves and their chosen charity."
Interested?
It could not be easier to play Location Lotto, Simply visit www.locationlotto.ie and register your details. You can also follow all the latest news on our Facebook page at Facebook.com/LocationLotto and on Twitter @LocationLotto.
For further information on Location Lotto Contact [email protected] or visit www.locationlotto.ie.